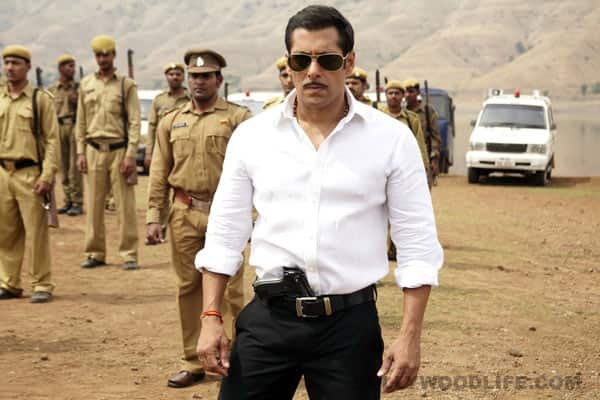 You have to believe this! The UP police's new circular calls for screening of the Salman Khan, Ajay Devgn, Nana Patekar movies to encourage cops to perform to the best of their abilities. Really?
We come across lots of amusing stories related to our film stars on a daily basis but this is something beyond our wildest and craziest imagination! Frankly, we don't know how to react to this piece of news. It's learnt that the UP government has chalked out a distinct plan for policemen to perform their duties better. Yeah… duty!
UP ADG, Law and Order, Arun Kumar has issued a 5-page circular asking for special screenings of films such as Dabangg, Singham and Ab Tak Chhappan. Kumar believes movies like these which depict policeman as 'superman' will inspire cops to execute their duties better. Hold on to your laughter sillies; the circular even says that the public wants policemen to do their job with good intention, but how they do it is immaterial.
There have been numerous incidents of rapes taking place over the last couple of months and the police department has been accused of not managing law and order and not showing enough sensitivity in terms of dealing with the public.
We don't know if screening these films will help them execute their task with effectively and efficiently, but we really had a good time laughing our hearts out to this piece of what we call – news!