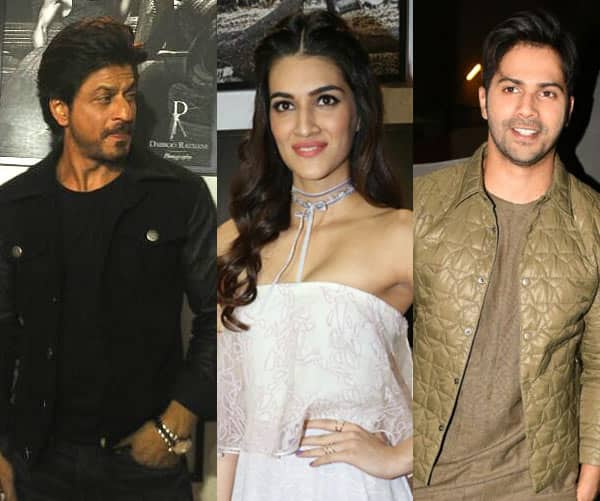 The most glamorous, the most gorgeous, the most stylish – Dabboo Ratanni 2017 calendar is here. This year's edition was launched at a lavish event tonight, and the starry turn out was drool worthy. Like the shots in the calendar weren't making us drool enough. This year's celebs gracing the calendar include Vidya Balan, Shah Rukh Khan, Akshay Kumar, Sanjay Dutt, Disha Patani, Tiger Shroff, Varun Dhawan, Parineeti Chopra, Priyanka Chopra, Abhishek Bachchan, Aishwarya Rai Bachchan, Farhan Akhtar, Arjun Rampal, Sunny Leone, Alia Bhatt, Jacuqline Fernandez, Sonakshi Sinha. Though, interestingly, the launch event saw the attendance by less than half of these celebs.
One of the first ones to enter the Dabboo Ratnani calendar launch event was Kriti Sanon. She looked pretty and, thank God, chose a safer fashion statement than many of her last outings. Her entry was followed by her Heropanti co-star Tiger Shroff. Tiger also didn't make the fashion disaster he has been making for quite sometime now – he buttoned up his shirt appropriated and was not flaunting his cleavage. Kriti and Tiger posed for a few pics. Then Kriti's Dilwale co-star Varun Dhawan entered the scene. Kriti also posed with Varun, and we are unable to decide she looked better with whom. We say the trio should star in a movie together and help us make the decision.
Then there was Rekha, who is a regular at this event, Dabboo Ratnani calendar launch, since past many years. What is up with this event and everyone breaking the fashion stereotypes they are usually assigned! Even Rekha chose not to wear a Kanjivaram saree for a change and looked stylish in her trendy outfit.
We have to give it to Sunny Leone! She looked the best at the Dabboo Ratnani calendar launch. She wore a gorgeous black dress, and stole hearts. Even her husband Daniel Weber was looking smoking hot in a white shirt that he topped with suspenders. He wore nerdy glasses that added to his hotness quotient.
Then there were Dia Mirza, Sonal Chauhan, AR Rahman, Karan Kundra, VJ Anusha, Kim Sharma, Aashish Choudhary, Pooja Bedi who graced the Dabboo Ratnani Calendar Launch 2017.
Govinda entered the part with his family. And we have got to say his son is totally Bollywood ready.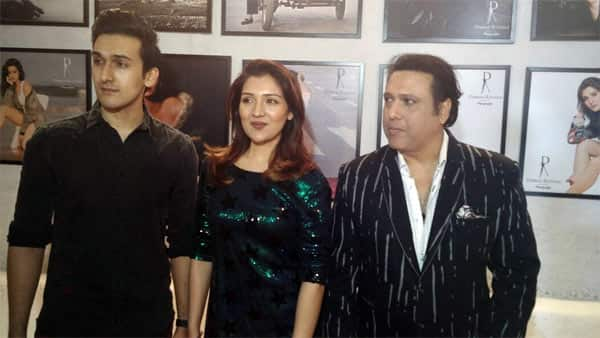 Vidya Balan was under dressed for an event like this, IMO. I mean it's good that she didn't go overboard, but a middle ground would have been a better choice for tonight.
And finally, Shah Rukh Khan made a fashionably late entry. He looked dapper AF, and was dressed to perfection.
Stay tuned with Bollywoodlife, as we are going to bring you exclusive gossip from the Dabboo Ratnani Calendar Launch!