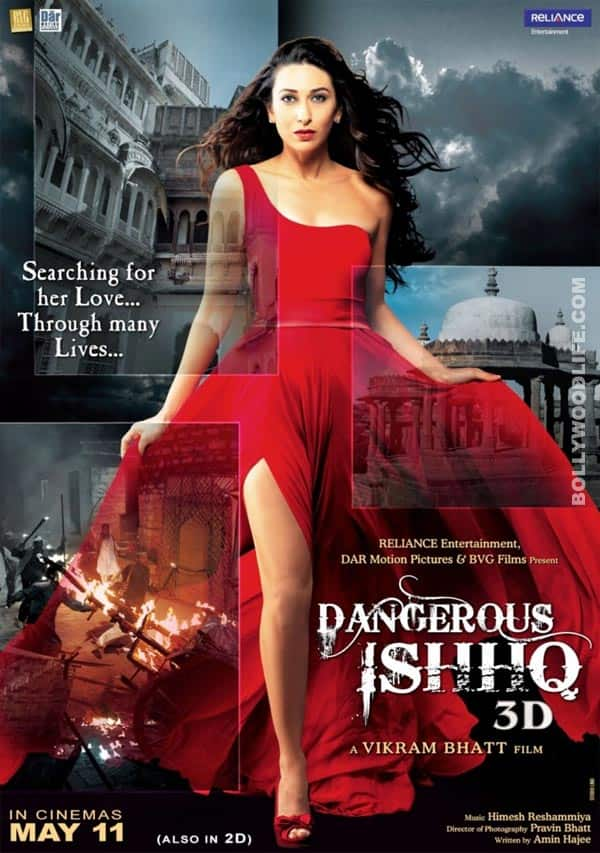 Our movie critic says the first half is quite interesting and keeps you hooked
Dangerous Ishhq carries several expectations – it marks Karisma Kapoor's comeback into Bollywood, has the potential to redefine the thriller genre and bring Vikram Bhatt a much needed hit. It is also the first time that the topic of past life regression is being dealt with on the big screen. A heavy weight to bear!
But from what we have heard, the film might just be able to fulfill all those hopes. Our movie critic, who is watching the film right now, texted us to say that the viewing experience is actually quite pleasant. "The film is well-balanced between the past and the present. The transition comes when you least expect it. But past life regression is not for everyone. Karisma looks beautiful and Rajniesh Duggal barely has any screen time.
The film does create a curiosity, and makes you want to know what would happen next," says our critic about the first half of Dangerous Ishhq. The success of a thriller though depends largely on the second half. We'll let you know if Vikram and Karisma manage to sustain our critic's interest till the end.