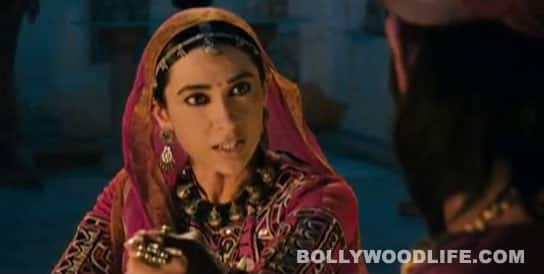 Watch the trailer of Vikram Bhatt's ambitious 3D film about reincarnation
What was initially supposed to be an 'erotic thriller' by Vikram Bhatt, was changed to 'suspense thriller' the moment Karisma Kapur (spelt as Kapoor in the credits) came on board. People may or may not like his films, but Vikram is one of the few filmmakers who has been constantly churning out thrillers. In Dangerous Ishhq, he has upped the ante, especially because it is Karisma's comeback film. She was last seen dancing with Shahrukh Khan in the Deewangi song in Om Shanti Om. Others who will be seen sharing screen space with Karisma in Dangerous Ishhq are Rajniesh Duggall, Jimmy Shergill and Arya Babbar among others.
From what you can see in the trailer of the film, it is a reincarnation saga where Karisma is looking for her lost love. We must say that in one of her avatars, as a hotshot model, she looks just like how she was in the OSO dance. She hasn't aged a bit! The story of the film seems done to death and the blood and gore aren't really impressive. You might want to watch this only if you are a Lolo fan; if not you could probably sit at home and re-visit the Rishi Kapoor-Tina Munim reincarnation film, Karz. Let us know how you liked the trailer of Dangerous Ishhq 3D.
[jwplayer mediaid="93681″]
ALSO READ: Karisma Kapoor gives the first shot of her comeback film