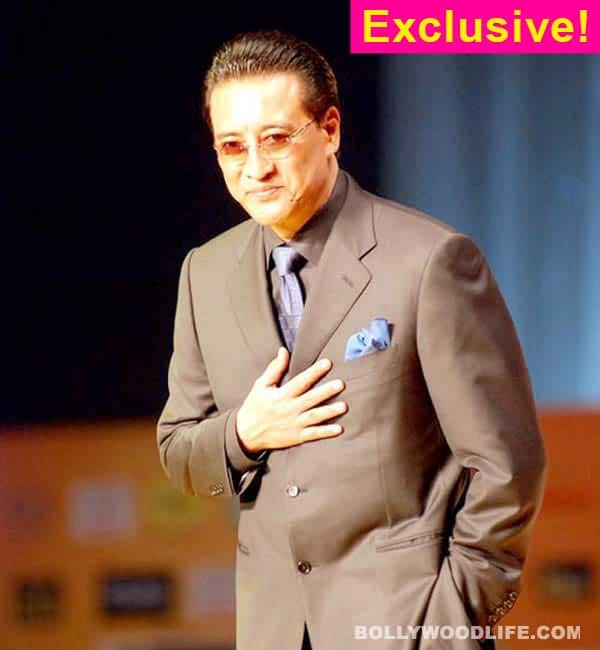 In an exclusive chat-fest with BollywoodLife Tshering Phintso Denzongpa, known better as Danny Denzongpa and one of the most handsome villains in Hindi cinema discusses his comeback to movies, his contemporaries Amitabh Bachchan and Vinod Khanna, his style icon status, why Agneepath is like vintage wine, living life king size, nature and much more….
Meeting Danny Denzongpa at his tasteful Juhu bungalow 'D'Zongrilla is a life-altering experience. You cannot be untouched. Even the most hardened cynic will emerge from an interaction with the man softened and enlightened. After countless text messages, we managed to convince the 'choosy' 65-year-young man to do an interview and the wait was indeed worth it! Films, spiritual search, fatherhood – Denzongpa has been consistently faithful to whatever he has sought to do. In slow, measured speech, this disciplinarian bares his heart and soul for BollywoodLife…
From rejecting film offers after Rajinikanth's Robot and doing no films for three years to signing three projects this year – are you all set to challenge yourself as an actor again?
Yes, I didn't take up any work after Robot. Very few scripts excite me. I prefer to spend my summer in Sikkim. I come to Mumbai especially during the winter and the rains. If I'm not shooting in Mumbai, I enjoy doing exercise, painting and sculpting (pointing to a carving of Moses). I'm a very private person and a loner. When I read the three scripts – BOSS, Bang Bang and Mental – I got excited and agreed to do them.
Will we see your menacing and gruesome avatar on the big screen one again?
(Laughs) These are huge commercial films with superstars. In BOSS, my character is called Big Boss – he's the mentor of Ashay, who's playing Boss. In the other two films I'm playing the antagonist, as you said. You cannot compare that with my previous roles, because the time and audience has changed. Change is inevitable and you have to adapt to that.
Very few of your contemporaries – Vinod Khanna, Mithun Chakraborty, your buddy Jackie Shroff, among others – have managed successful comebacks. Do you see it as a lack of interest on their part, or the industry's inability to utilise them effectively?
Yes, they haven't been utilised properly, considering that they are very talented people. I was discussing this with Jackie recently – that actors like him should select characters that suit his age and not sign every film offered to him. Mithunda is doing well and he's one of the reasons I agreed to do BOSS, besides Akshay, who I'm very fond of.
Everybody says Bollywood is going through a golden phase. Where do you see yourself in this space?
I'm a trained actor from the FTII (Film & Television Institute of India). When I started my career in the 70s, family subjects were popular with the masses, but I didn't fit into any of them because I didn't look like one of them. In the film institute you're taught not to act and behave like a character. So I had to unlearn everything. Gradually I got into the system and became a star. But my screen image followed like a shadow. I would love to do realistic films like Paan Singh Tomar or Special 26 because of their simplicity and the way these films are written.
When Jackie Shroff visited us to celebrate our second anniversary, he was all praise for you and said you were as his style icon….
Oh, Jaggu is a buddy – as he says, 'bhidu'! He is also known for his bindaas style and attitude. We got along very well. I remember we met on the first day shooting of his debut film Hero at Sea Rock hotel. Subhash Ghai narrated the script and wanted me to play villain in Hero, but I didn't like the role, so I said no. But he convinced me, saying that he's signed a new boy called Jackie and needed strong pillars to support him. By then he had already signed Sanjeev Kumar and Shammi Kapoor. So I agreed. I saw a tall, thin guy with long hair and beard, quite mean looking, sitting in my hotel room. I liked the way he greeted me and hugged me. We looked at each other and instantly became friends for life. I backed out of Hero because Subhash and I had some differences. But Jaggu was very cordial with me. I think there are certain things we like to do together; for example, he likes nature, rains, horse riding and listening to old songs. We both are loners. We could be sitting together and not talk for hours.
Akshay Kumar looks up to you in terms of fitness and maintaining a lifestyle no other actor in Bollywood ever could. Who do you look up to?
Amitabh Bachchan! He's a friend and a huge living legend. There are so many things you learn from him just by observing him. Even Vinod Khanna… I think Vinodji, Amitji and Jackie – they all have a fabulous body structure. I keep telling Vinodji and Jaggu to focus on their lifestyle and advise them to discipline their life, eat the right food and get six or seven hours of sleep. If they practice all that, they will look killer today! The way these people walk – aisa lagta hai koi personality aa raha hai!
Akshay is the only actor of his generation who can run a marathon because he's super fit, disciplined and his eating habits are correct. He's pure from inside. Saare actors buddhe ho jayenge, yeh chalte hi jayega.
You're very fond of singing, but have sung very few songs…
There's a reason for that. I sang one song – Mera naam with Lata Mangeshkar in a film called Yeh Gulistan Humara starring Dev Anand saab and Sharmila Tagore. It was there on the top of Binaka Geetmala for seven months. There's Sun sun kasam se with Asha Bhonsle and a third with Kishore da in a Mahesh Bhatt film where Rishi Kapoor played the hero and I was the second lead. The fourth was with Mohammed Rafi saab. After that several offers came, but I restricted myself, since I wanted to cherish all the four songs I sang with these legendary singers.
Has meditation been instrumental for your inner peace and sanity?
Yes, it's hereditary. My forefathers were monks for generations. I'm very close to monasteries and Buddhist teaching is imbibed in me. I practice yoga religiously. When I was a struggler in the Hindi film industry and jobless, I taught yoga to aspiring students in the film institute. Even today, I wake up early in the morning, by 4:30-5:00 am. Then I listen to vipassana, which is the purest form of Buddhist teaching. After that I meditate and do some breathing exercises. It calms you down.
You come across as someone truly satisfied with your career and your life…
I'm always happy. If one can understand the way nature functions – what happens outside also happens inside, which most people don't have control of – life will become easier. Try to know your inner self. Let bad thoughts also come to you. It will go away. The moment you start restricting things, tension will increase.
Is there anything you think is left to be done?
I'm not ambitious, greedy or jealous. During my summer holidays, I do farming or take a walk in jungle and find a path. That's fun.
During the Agneepath remake, you said you didn't like the concept of a remake.
I feel there are some films one shouldn't touch or tamper with – like, for example, Guru Dutt's films. I wonder why Mughal-E-Azam was coloured. I prefer watching the original black and white film, coz it has its own charm. Agneepath was produced by Dharma Productions. So they could have done anything with their film. We thought Agneepath would be a huge hit, but that didn't happen, so somewhere I guess Karan Johar wanted to correct that and make his version. I haven't seen the film. Did you watch it?
Yes, but I will always prefer the original!
That's exactly what I mean. Original is original. Agneepath is a very well-made film. It's like vintage wine. That's the first movie I did with Mr Bachchan. I waited for 18 years, you won't believe – I had offers from Manmohan Desai, but I was sure in my mind that I'm not going to do any film with Amitji unless and until the part is equally important. Mukul Anand, the director of Agneepath got me the role I was looking for. You can imagine how many films I lost. All the films that Amrish Puri and Amjad Khan did, at least 50 percent of those I could have done. But the wait was worth it. I suggested the name Kaancha Cheena to Mukul. That became very popular.
One of your finest films – Mere Apne – is also being remade…
I think the rights are with Raj and Romu Sippy. If they want to make it again, it's their choice. Mere Apne was a fabulous script and a well-made film. It has a soul. The original film was a remake of a Bengali film by Tapan Sinha. Again, this script can never get stale.
Your son Rinzing is also interested in films?
It looks like it! As a father, I have given him a good education. I don't want to impose anything on him. I have a brewery business going on that is doing well. He's welcome to do that if he wants.
Would you write an autobiography?
No, certain things are better hidden (laughs loud). My friend Romesh Sharma wants to write a biography on me, but I haven't allowed him to do it because it will bring out all the stories close to me. I'm not very good at writing. I can write a good screenplay, but I can't write dialogues. My generation of actors often complains – kidhar hai, kya kar raha hai, why are you not on Twitter or Facebook?