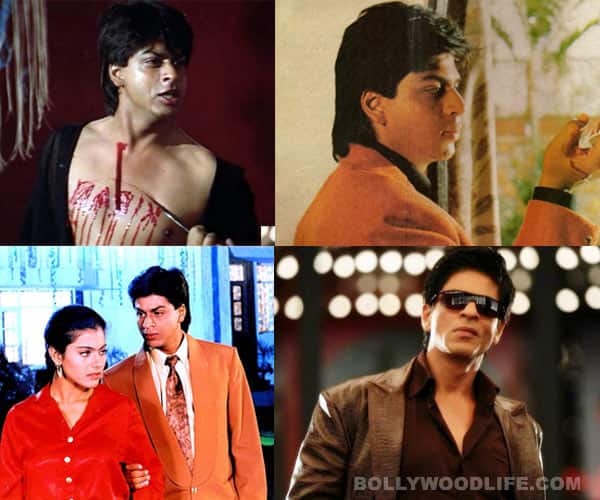 SRK is keen to play a negative role again. Would you like to see the DDLJ actor doing a Darr again?
Shahrukh Khan is popular for his romantic films like Kuch Kuch Hota Hain, Dil Toh Pagal Hain and Dilwale Dulhania Le Jayenge. But one can't forget that early in his career, he was recognised for his negative roles in films like Darr, Baazigar and Anjaam. In the recent times, he played characters with dark shades in Don and Don 2 but these roles don't completely classify as villainous ones as he was more like a hero with a negative side. So, the King of romance is now interested in revisiting full-fledged negative roles! On being asked if he would like to play an anti-hero role again, Shahrukh said, "I am all for it, I would like to do it. Though I have been told many a times not to do it because children like me. But it's a role and yes, I would like to do it. I would really like to try a proper negative role"
So, the man who has won hearts with his romantic roles will be seen playing a baddie again. Do you think SRK, who recently delivered a Rs 200 crore hit with romantic action-comedy Chennai Express with Deepika Padukone can win hearts by playing a villain? Shahrukh is loved for his onscreen love-stories, will the actor receive the equal amount of love as a villain? Well, we'll have to wait and watch the Anjaam, and if King Khan can create Darr among audiences and emerge as a Baazigar…
Meanwhile, BollywoodLifers, if Shahrukh Khan plays an onscreen baddie again, in which role would you like to see him, the one in Darr, Baazigar, Anjaam or Don? Vote!