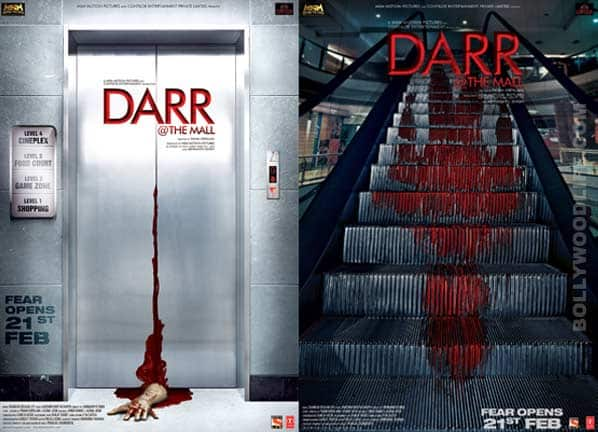 The Ragini MMS director is back with yet another horror flick
A whole lot of horror film buffs would agree that when it comes to horror, Bollywood has been more funny than scary. From cliched storylines to bloodthirsty paranormal creatures, nothing has really managed to spook our braveheart spectators. But we must say, that the makers of Bollywood horror films are soon starting to bring in a change.
Filmmaker Pavan Kripalani who spooked the audiences with Ragini MMS, is back with another horror flick titled Darr @ The Mall which stars Jimmy Shergill. The hunk is playing the role of a security head of a mall in the film. The makers of the film have recently released three posters, out of which, we laid our hands on two. The first one has an amputated hand lying on the floor outside an elevator, the entrance of which is dripping in blood. While the second poster has a bloody apparition of a man on the steps of an escalator. Both the posters are intriguingly spooky and they give a bloodcurdling tip-off to the audience as to what the film has in store for them. Putting the mystery to a temporary rest, will be the movie's trailer, which will be out today in the evening.
Will Darr @ The Mall be able to creep the audiences? Or will it feature in the list of films like 1920, 1920 Evil Returns, Darna Zaroori Hai, Phook and Haunted 3D, which have tickled the funny bone of viewers rather than creeping them in their seats? Well, let's wait and watch BollywoodLifers!