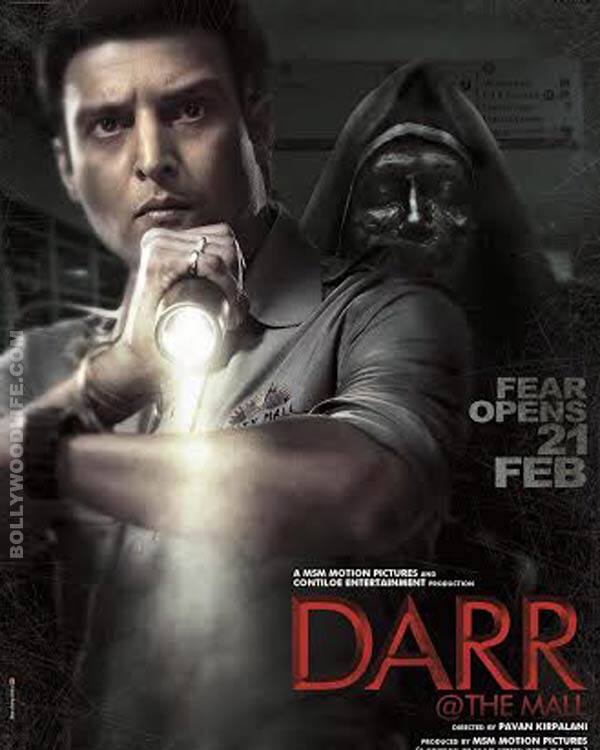 Bollywood horror movies have often found inspiration from Hollywood and that's the case with Darr @ The Mall as well. However, I am glad that Hindi filmmakers are finally coming up with horror films that aren't funny but actually scary
It's easy to figure out what director Pawan Kriplani's latest offering is all about just by the title of his film. Yes, it's about a haunted mall which is apparently the largest one in the Asia. There have been nine accidental deaths in the mall and the owners are sick of the stories about the mall being haunted. So they decide to re-launch their mall in a grand way. This is when the lead hero of the film Jimmy Shergill (Vishnu Sharma) enters. He is an ex-army officer but lends up becoming the chief security officer of the Amity Mall.
As soon as he starts working in the mall, unexplainable things happen and Jimmy realises that stories about this mall being haunted are actually true. But he is unaware of the fact that his past has something to do with all the paranormal activities taking place at the mall. The story is quite predictable like any Bollywood horror film. But Ragini MMS fame director Pawan Kriplani has done a fine job by not turning Darr @ the Mall into a laughter marathon. There are plenty of spine chilling moments which will keep you on the edge of your seats. If you have watched Insidious and The Shinning then this film won't scare you a bit. That's what happened to me. But if you don't follow Hollywood horror films then this Jimmy Shergill starrer won't disappoint you.
I can write about the story in detail but I won't coz if are your planning to watch this film then I don't want to give way the suspense. After all, that's the most important part of every horror film, right? The first half is gripping and so is the second half. And I expected the climax would take the film to another level but it doesn't which is a big letdown. Coming to the star cast, Jimmy Shergill plays his part decently and obviously stands out amongst the rest. Nushrat Bharucha, Arif Zakaria and Asif Basra are just about okay.
Lastly, Darr @ The Mall is worth watching at least once. Though the script could have been tighter and crisp, the makers have made up for it by giving us a decent horror film which isn't torturous.
Rating:
out of 5
Reviewed by Namrata Thakker
* Poor
** Average
*** Good
**** Very good
***** Excellent