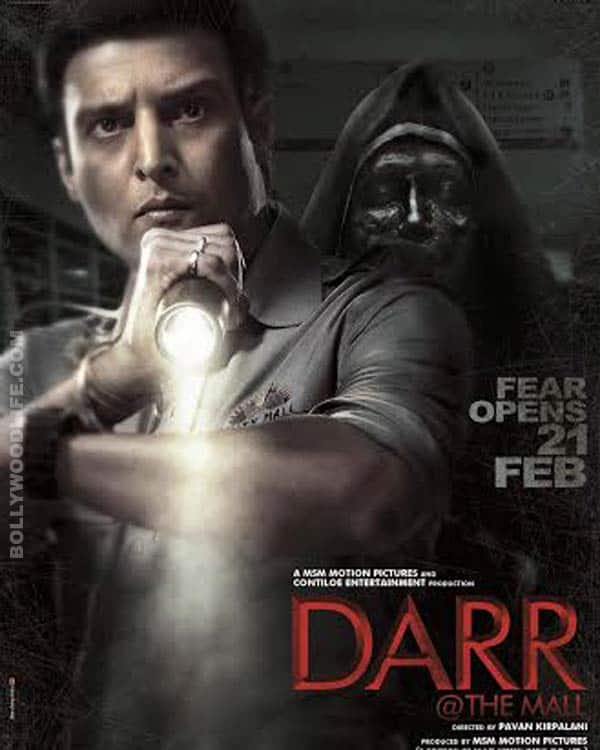 The movie seems scary but not as much as its Hollywood inspiration Mirrors
Multi Screen Media Motion Picture and Contiloe Entertainment Production have come up with another promo of Darr @ the mall and by the looks of it, the movie is no ordinary horror film. Coming from Ragini MMS director Pavan Kirpalani, the promo successfully runs a chill down your spine. This scary effect is well seconded by the creepy voice of the narrator, Asif Basra. But all of this is just a good beginning which goes stale in the second part.
The promo takes a flying start but the rest of it seems to be very ordinary. Most of the shots involving ghosts, have been given the classic touches which you might have had seen in a dozen other horror films and eventually, you start yawning.
Although the situations seems to have been changed according to Indian audiences mind set; the story of Darr@ the mall seems to be lifted from the Hollywood horror flick, Mirrors. Jimmy Shergill joins work as a security guard of a mall which is rumoured to be haunted. Joining him is a group of youngsters, led by Nusrat Bharucha, who get stuck inside the mall after working hours. Also present in the cast are Arif Zakaria and Asif Basra.
Although having a decent cast, the movie might not be able to pull crowd to the theatres. Being the Ragini MMS director's second film in this genre, we were expecting a lot from the film and not just a rip off of Mirrors. Go ahead and have a look BollywoodLifers…let us know if you got the shivers or did you guffaw your way to the end.