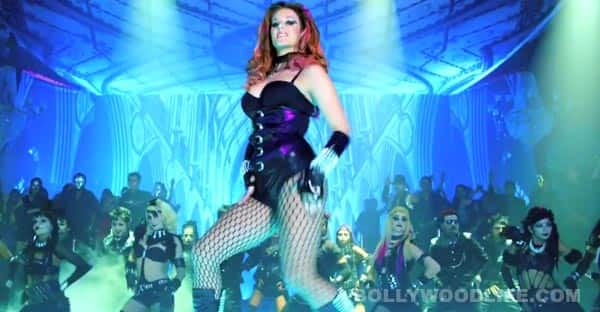 After releasing some scary trailers and looks (of the movie), the makers have released the first song of this Jimmy Shergil starrer
We saw the promos of Jimmy Shergill's Darr @ The Mall and we told you that movie will spook you out a bit. But when we heard Shankar, Ehsaan, Loy's latest offering Pinacoloda from Darr…, we were left a little confused. Why, you ask? Well, read on.
Now we all know that Darr… is a  horror movie and hence, were naturally expecting a sound track on similar lines. Instead, Pinacoloda is a rocking, party number which – according to our sensibilities – is a genuine misfit in the otherwise seemingly interesting movie.
Now coming to the song, Pinacolada, the latest creation of Shankar, Ehsaan and Loy is a quirky party number (we already told you that), which takes it's inspiration from House music. The video has a foreigner, who's dressed in black, looks quite Gothic and is singing a Hindi song with full gusto. The song by itself – if you minus the scary looking chick's video – is appealing and will definitely play in discos this year. Needless to say, Aditi Singh Sharma and Neeti Mohan have done a fab job at crooning Pinacolada. It's also one of the very few duets which have two females singing.
Now we hope that the makers don't waste a nice song like Pinacolada and are able to justify it's presence in Darr @ The Mall. After all. coming from the director of Ragini MMS, Pavan Kripalani, we do have high hopes from the movie.
BollywoodLifers, do watch the video and tell us if you like the song!
[flv]http://st1.bollywoodlife.com/wp-content/uploads/2014/01/Pinacolada-Remix.flv[/flv]