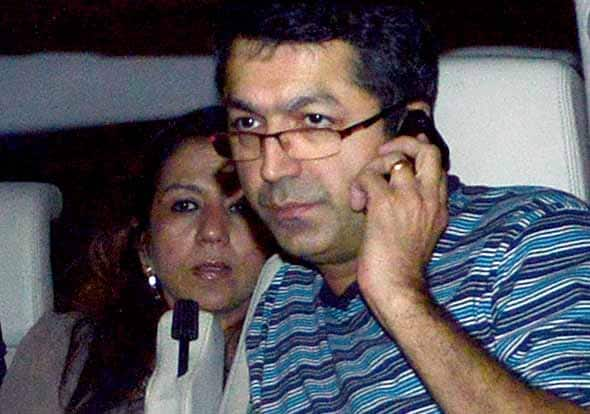 skip advertisement
The filmmaker who was admitted to Mumbai's Lilavati Hospital on Friday after fainting at a party is recuperating fast and is now stable
Filmmaker David Dhawan, who fainted at Bunty Walia and Vanessa Parmar's wedding reception at a popular Bandra hotel on Friday, is getting better. The filmmaker had forgotten to eat his mandatory sweet food after his insulin injection. While chatting with friends, Dhawan started shivering and collapsed suddenly. We learn that Apoorva Lakhia and Kunal Kohli who were present at the do came forward and rushed him to the Lilavati Hospital.
Tests revealed that David suffered from what is known as diabetic coma and was under observation where his vitals and diet were being monitored. His condition started improving and he was discharged on Sunday. "I went to Bunty's party after taking my insulin injection for my diabetic condition. But I forgot to take the compulsory sweet thereafter. Four to five hours passed and my stomach was empty. Suddenly I started shivering and broke into a sweat. My wife arrived after ten minutes. In the mean time, I was fed some chocolate. All is well now. Apoorva was wonderful. My family and I can't thank him enough for what he did," acknowledged the 52-year-old Dhawan in an interview to a daily.
David's eldest son, director Rohit Dhawan was by his side at the hospital, while the younger Varun Dhawan was on his way from Bangkok where he was currently shooting for a film. The two will be personally visiting Lakhia to thank him for saving their father's life.
David Dhawan at Bunty Walia's wedding reception: view pics