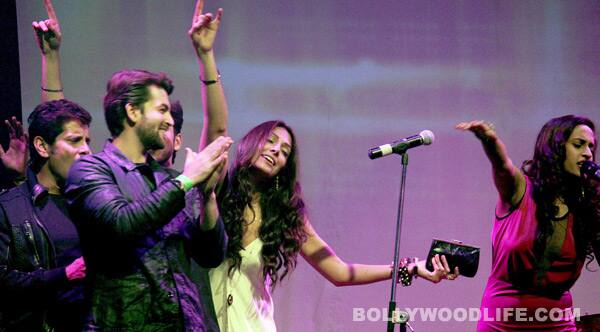 skip advertisement
The music launch of Bejoy Nambiar's David was an electrifying affair with some eclectic tunes flying around
For Bejoy Nambiar, music is literally the soul of his films, and the director proved it by churning out some high quality music in his debut film Shaitan. And for his second movie David, Bejoy has collected a bunch of tunes that manage to surprise the listener with tracks that are haunting, electrifying and encompass varied genres into one.
Last night when the director launched a few tracks of his film, the audience got a chance to listen to the artists who have worked with Bejoy on the film. From Lucky Ali to Rekha Bhardwaj to Anirudh Ravichander of Kolaveri di fame, the soundtrack is a mix of varied voices and styles that create a sound that is interesting. One hears a whole new genre every time one listens to a new song.
The highlight of the evening was definitely the Mast kalandar track sung by Rekha Bhardwaj who so totally ruled the mic, and Lucky Ali with Ya hussain proved that he isn't rusty and can still charge up the whole club.
The stars of the film Vinay Virmani, Neil Nitin Mukesh and Vikram were seen in high spirits, swaying to the music, and each of them took to the microphone to thank Bejoy and share their experiences about working with him.