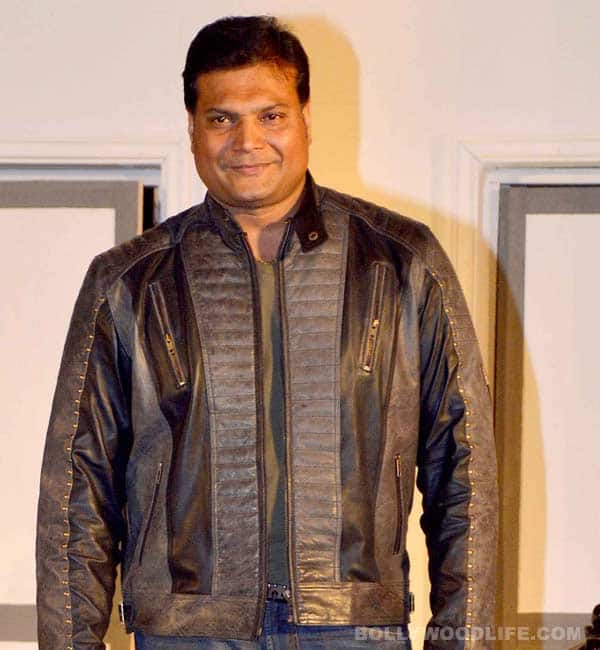 The muscle man of CID is all set to enter Fear Factor Khatron Ke Khiladi 5
Dayanand Shetty seems unbeatable and strong but his fears make him human. And that's the best thing we liked about the humble actor. He has crazy female fan following, but Daya as he is known popularly is unperturbed by it. He talks about his fears, his stint with CID, his onscreen persona and more…
What's your biggest fear?
I would really like it if they don't give me any water stunt to do. That really scares me.
You were offered Fear Factor before as well, why did you reject it then?
I had spoken to the makers and the channel. They were going to Argentina that year, but due to some reason the show got cancelled then. For three years there was no Fear Factor and then now it is on Colors. It was initially aired on Sony.
Was it difficult for the producers to convince you to do this show?
No, not at all. They gave me some time to think about it. I was quite apprehensive about doing this show, initially 'coz time is a huge factor. To go out for a month and take a break from the CID shoot was a little difficult. I had a talk with the channel and the production house and then decided to go ahead with it.
How did the CID cast react to your decision?
They were all gung ho about me taking this up. They supported and motivated me to do this. It's just that for 17 years we've been shooting together without a break. And then suddenly I will be missing from action for a month, so that's a little difficult.
Will the stunts on Khatron Ke Khiladi and CID be more or less the same for you?
Khatron Ke Khiladi will have proper safety during the stunts. On CID we often got hurt and meet with accidents, yet it is always a lot of fun.
How does it feel knowing that a huge number of your fans are females?
It's good; appreciation of your work makes you feel good. At least we know that whatever we've been doing for the past 17 years is being received well. You feel that sense of accomplishment in your work when people respect you for it.
Are you affected by the spoofs on the  internet and TV on CID?
We feel slightly below Rajinikanthji. We've been big fans of the superstar. People created jokes on him and now they are creating new jokes on us; we feel proud about it. It's a good feeling.
How prepared are you to take on the other contestants in this show?
I am mentally prepared, but physically I won't say I am fit. I didn't get time to rest and rejuvenate my body – a lot of fatigue has set in. Nonetheless, I will keep at it with my mental strength.
How different is Dayanand Shetty from Daya? And will we see the real deal on KKK 5?
I will show a little recklessness here 'coz I cannot let fear creep inside me. I will be keeping my aggressive attitude.