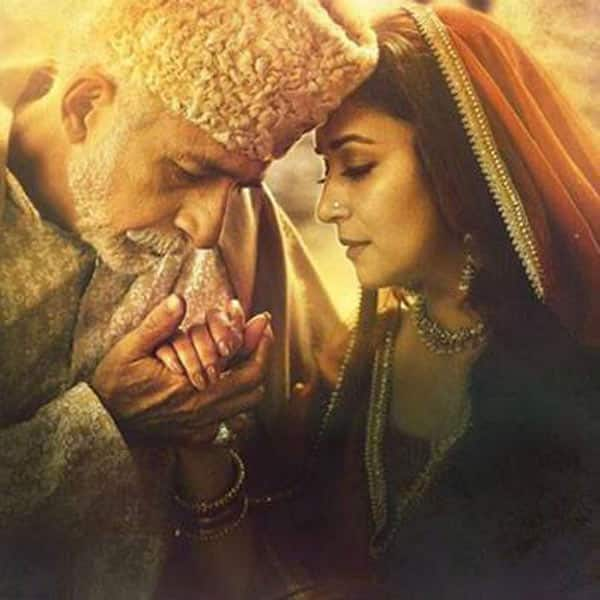 Amidst all the animosity and gun fire, the subtle romantic voice filled with some misery makes you fall in love all over again…
The full track of Dil Ka Mizaaj Ishqiya is out and it is the soulful voice of Rahat Fateh Ali Khan that would give you that romantic warmth even amidst a rough and tough video. This is the second track from the album of Dedh Ishqiya. The soulful track has been penned by Gulzar. The emotional tune sets the mood for another Dil toh baccha hai ji. Vishal Bhardwaj has once again composed the music of the sequel to the 2010 hit Ishqiya. Ruk ruk ke kehte hai, jhuk jhuk ke rehte hai and the romance flows into your mind, body, heart and soul.
The romance has been portrayed beautifully by the lead actors and locales compliment them equally. On one part there are the palaces and open courts and on the other side there is the worn-out-kinetic rides and the dilapidated houses. The romance has the same flow in the eyes of the characters but Arshad Warsi and Naseeruddin Shah have a distinct way of showing them. Masti mein rehta hai, mastana saudaai, dil ka mizaaj ishqiya and the romance follows into funny merriments.
The romance and the funny moments give way to the high notes and the tragic sentiments where the song moves onto more pathos. Mushkil mein aaye toh waadon se tal jaana and the soulfulness touches the sky. This is definitely the most romantic song of the season and being sung by Rahat Fateh Ali Khan – one of the most soulful voices it is apt for all—romance, merriment and pathos. Listen to this track BollywoodLifers, and as love is, once again, in the air…