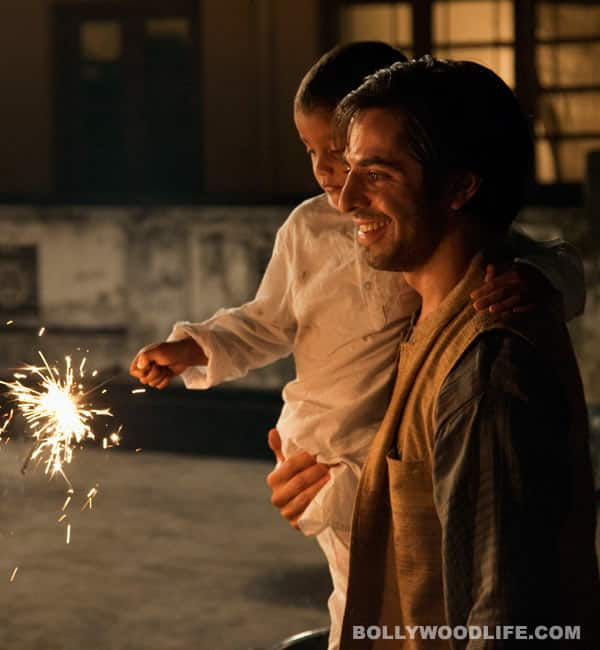 skip advertisement
Based on the controversial writer Salman Rushdie's highly acclaimed and widely read book of the same name, Deepa Mehta's film stars a powerful cast with Anupam Kher, Rahul Bose, Ronit Roy, Siddharth, Seema Biswas and Shabana Azmi
Salman Rushdie won the prestigious Booker Prize in 1981 with Midnight's Children and now renowned filmmaker Deepa Mehta has showcased the same tale on celluloid. Based primarily on India's transition from British colonialism to Independence, this one tells many stories, all intertwined.
At the stroke of midnight on August 15, 1947, as India proclaims independence from Great Britain, two newborn babies are exchanged by a nurse in a Bombay hospital. They grow up to be Saleem Sinai, the illegitimate son of a poor Hindu woman, and Shiva, the offspring of wealthy Muslims, each fated to live the destiny of the other. Their lives become mysteriously intertwined and are inextricably linked to India's whirlwind journey of triumphs and disasters.
The story revolves around multitude of characters. The narrative is beautifully layered and Rushdie – who was instrumental in creating the script – has done a marvellous job in blending fictional ideas with real life. It remains to be seen how Deepa has handled the complex subject for the big screen.
Here's the quick look at the film's first posters and the various fascinating characters etched by the maverick director.