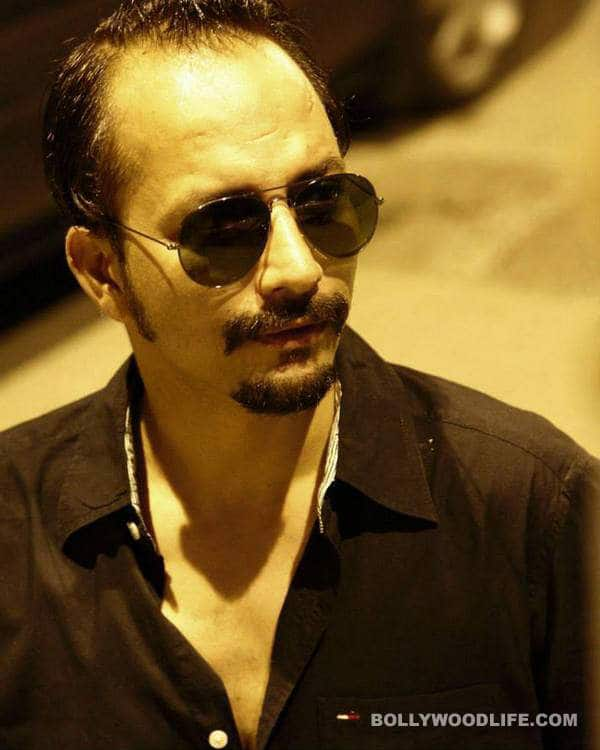 The Not A Love Story actor relives his nightmare of nearly going blind and is now ready to resume work
While shooting for Annirudh Chautala's film in Rajasthan, Deepak Dobriyal had the retina, cornea and lens of his left eye pierced in a freak accident. Two months later, he is on the way to recovery and says the ruptured eye and the disrupted career are both back on the road to recovery. The accident took place April 11 and Deepak, the scene-stealer from Omkara, Tanu Weds Manu and Not A Love Story, and his hysterically anguished wife thought he had lost his vision, and his career, for good.
Reliving the nightmare, Deepak is amazed that he actually survived. "It was a freak accident, of the kind that we never imagine could happen to us. I was wearing these riding glasses and my co-star's hand accidentally hit my eye. The chashma (glasses) pierced my eye. At that time I didn't know how bad the damage was. But looking at the expression and hearing the sobs of my director and co-star I thought, Main to gaya, boss (I'm gone)," he said.
In agonising pain and bleeding profusely, the actor was rushed to a hospital in Jaipur where he was told he would probably never be able to see from the injured eye.
Deepak's thoughts were for his wife Lara and his two-year old son Golu. "I wasn't thinking of myself, but of my wife would react when she saw me like this. I was also worried about how this accident would impact my career."
Luckily for Deepak, he is on the way to being healed and can now resume shooting.
He said, "My reflexes are well-known among my friends. In any sport, be it badminton, cricket or tennis, I am fully alert. How this accident happened is beyond explanation."
He added, "After hearing that my lens, retina and cornea were shattered I thought I'd never see again with my left eye. But thanks to Dr Abhishek Kothari, who performed the emergency surgery in Jaipur, today, two months later, I am able to see light, colours and shapes with the damaged eye. By god's grace, I'd be able to get my full vision back."
Deepak is now under the best medical care in Mumbai and ready to resume work. "It could've been much worse. People who are close to me were more panicky than I was. I had to constantly reassure them that I was doing fine. Friends were afraid to drop in. Imagine, I had to keep everyone's spirits up while I was recovering from the injury, ha ha."
The hugely talented actor is ready to regain lost ground. "I am just happy to be alive. God is great."