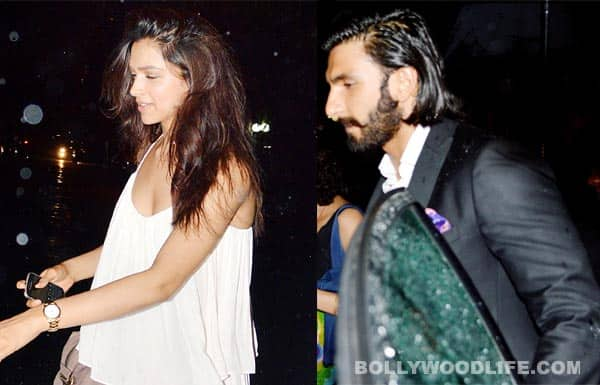 The Ram Leela actors were seen hanging out at a popular night club recently
Deepika Padukone and Ranveer Singh are seen in each other's company more often than not these days. And it isn't on the sets of Sanjay Leela Bhansali's Ram Leela either! The two may continue denying that nothing's brewing between them, but they unwittingly fall into the trap of the paparazzi.
So recently, Ranveer in his dapper suit avatar and Deepika in her oh-so-fab feminine white dress were seen entering Royalty separately… no points for guessing that they obviously indulged in some 'friendly' socialising inside the disco. That leaves us wondering what kind of a relationship these two share – is it nothing but casual dating or 'for keeps' kinda relationship…Looks like we have to keep guessing!