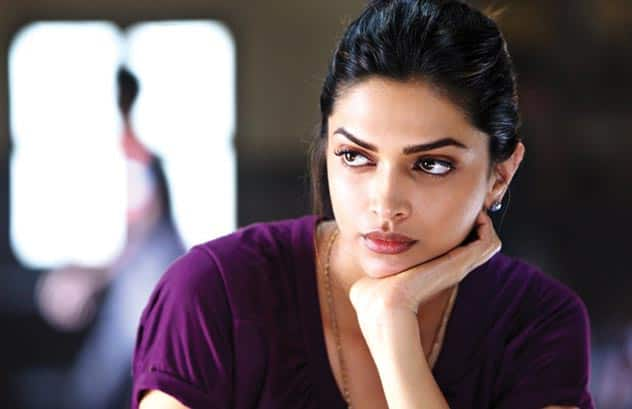 Kochadaiiyaan may have grossed Rs 42 crore over the first weekend, but its inconsistent animation has made Ms Padukone a butt of jokes on the internet
On a flashback mode – Soundarya Rajinikanth Ashwin, the debutant director of Rajinikanth's magnum opus Kochadaiiyaan, announced the inclusion of B-town beauty Deepika Padukone as the film's heroine, the fans went berserk with joy. Grapevine has it that even Deepika was so excited to work with Rajinikanth that she gave her consent without even reading the script or hearing about her role. Kochadaiiyaan was set to launch the leggy lass in an animated avatar and the dimpled beauty was set to rule the hearts of people down south. And then Kochadaiiyaan happened.
Now lets get back to present. A little birdie chirps that the Chennai Express diva is upset with the final outcome of Kochadaiiyaan. The reason for the anger is the inconsistent animation of her character in Kochadaiiyaan, which makes even the drop dead gorgeous dame look unpleasant at times. The fans and critics alike have heavily criticised her role and her animated appearance, making the poor gal the butt of all jokes. Kochadaiiyaan Deepika jokes have flooded the internet and some of them are too harsh for the Om Shanti Om diva to digest.
Deepika, who is clearly miffed at this negligence of her character by the makers has now distanced herself from the film. Angry Deepika has kept herself aloof from all the promotional events of Kochadaiiyaan and has not even mentioned the film in her Twitter account.  It appears like the makers of Kochadaiiyaan were to busy in perfecting Rajinikanth's look that they almost forgot to polish the poor Dippy's character. It is but obvious for Deepika to be irked as the star had pushed herself and given her everything  to Kochadaiiyaan. Looks like the photo motion capture technology has a long way to go in India, and we are sure Ms Padukone will agree with us about that.