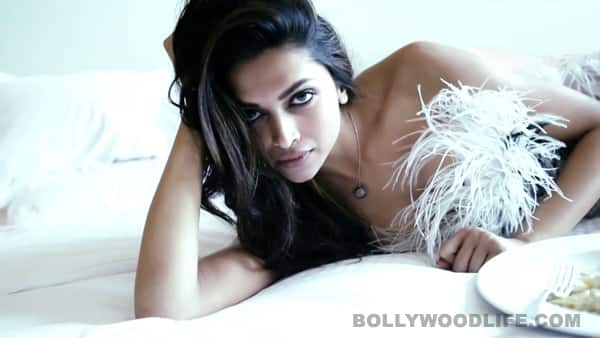 The Chennai Express beauty didn't even bat an eyelid while answering some fun questions. Take a look!
Even classiest of adjectives fail to encapsulate Deepika Padukone's elegance. The 28-year-old mesmerises us with her classy presence and we tell Deepika so every time we bump into her.
The leggy lass has hypnotised us once again with her recent video. Now we have already shown you the June cover of the popular fashion glossy with Dippy standing tall with a killer of a pose. And here's behind the scene action unfolding in this video as Ms Padukone gets picture ready (Isn't she 'picture perfect' already?) for the cover shot!
From a sexy bathrobe to classy corporate attire to a wild bohemian number, Dippy slips from one outfit to another with ease. With every change we see the newer, the better and the hotter Deepika Padukone who stuns us in every possible frame.
As she gets ready for this shoot she also answers some fun style queries-the likes of flats or heels? plunging neckline or thigh-high slit? Kajal or mascara? Rekha or Audrey Hepburn? Deepika answers them all!
What's more? Well, you even get to see the beauty tossing and turning into a white pristine bed as she enjoys her pasta lying down on those unruffled bed sheets. The sight is yummy indeed, go tuck in!