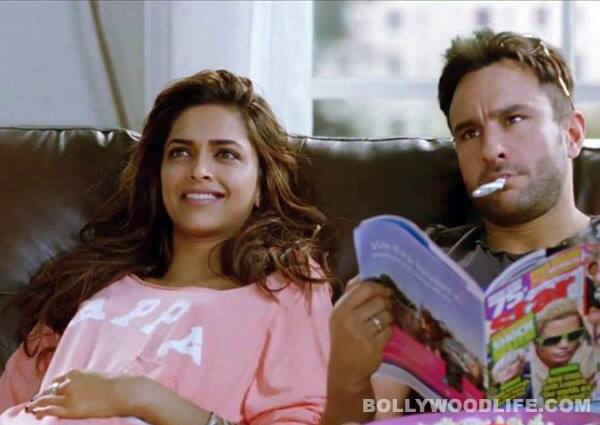 The 'dreamy girl' feels that it is unfair to compare her latest film with Love Aaj Kal
Ever since the trailer of Homi Adajania's rom-com Cocktail has been aired, all those who have watched it felt that it is very similar to the Saif Ali Khan-Deepika Padukone-starrer Love Aaj Kal. This is mainly because both the films deal with friendship-turned-love-turned-friendship. Another reason for the similarity could be that both Cocktail and LAK have been scripted by Imtiaz Ali. We agree that the treatment might be different, but the makers should accept the feedback of the audience.
Apparently Deepika isn't very happy with the comparison and in defense of her latest outing, she said, "The minute people see Saif and me together, they think about Love Aaj Kal. But this (Cocktail) is a very different film. Yes, of course, Imtiaz has written the script, but it is directed by Homi Adajania who had earlier made Being Cyrus. Cocktail is a different film. Of course, it's a love story, but it's also about friendship, about betrayal, about trust and about fun. So I think, in terms of a film it's a very very different film."
Wethinks as hard as poor Dippy has tried, she barely managed to drive home her point. If she says 'it's a love story about friendship, betrayal, trust and fun', then what was Love Aaj Kal about? Rocket science?
ALSO READ: COCKTAIL trailer: Saif Ali Khan, Deepika Padukone's new love story
Akshay Kumar sympathises with Shahrukh Khan and Saif Ali Khan