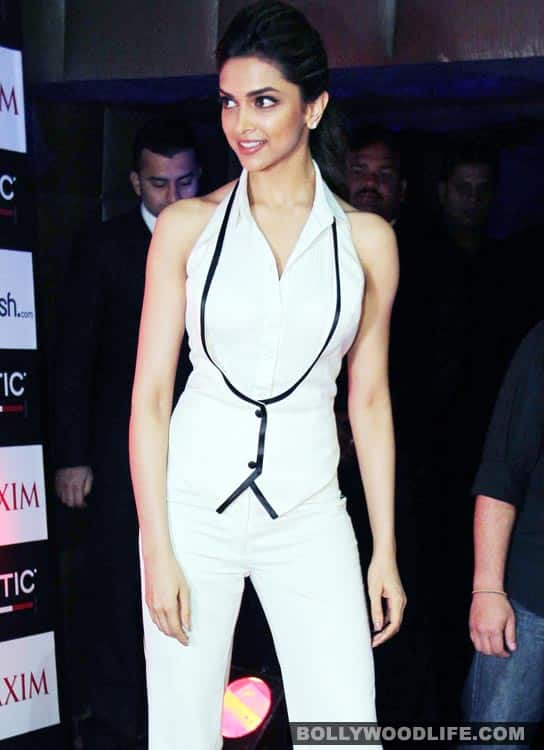 The Desi Boyz actor is fond of the veteran director's mushy tales and its her dream to drape the famous chiffon sari
Deepika Padukone is happy with the way she has been shot in Abbas-Mustan's upcoming film Race 2. She believes that after Farah Khan, with whom she had worked in Om Shanti Om, only the famous directors know how to present their heroines on celluloid. However, she still dreams of working with Yash Chopra.
Deepika maintains that breaking into a song out of blue is the quintessential element of our cinema and no other film industry in the world can achieve the feat as well as Bollywood does. She said in a recent interview that she was attracted to Bollywood more due to the opportunities it provides to dance than it provides to showcase her acting talent. And given Deepika's track record of hit dance songs- from Naam hai tera with Himesh Reshammiya to Love mera hit with Shahrukh Khan and Chor bazaari with Saif Ali Khan, we have no reason to not believe her! But it doesn't end here. Dippy wants to not just dance, but dance in the snowy slopes of Switzerland! The gorgeous actor revealed recently that she grew up nurturing a dream of showcasing her jhatkas and matkas in the pristine Swiss Alps for a Yash Chopra-directed film. She wants to wear a chiffon sari and romance our prototype heroes Raj and Rahul! Let's hope Yashji, the god of romantic films, is listening to what Deepika has to say and will soon cast her in a romantic film to fulfill her (and our) dream. But Deepika darling, one can't ignore the fact that Yashjis films are as much performance-driven as they are colourful and mushy. All his female leads – be it Rekha in Silsila, Sridevi in Chandni or Juhi Chawla in Darr – are good actors. We honestly feel you need to sharpen your acting skills and diction a li'l bit more before setting your eyes on a Yash Chopra film. Just because a certain wooden Ms Kaif has bagged the lead role in a Yashji's comeback venture doesn't mean you'll have the same luck.