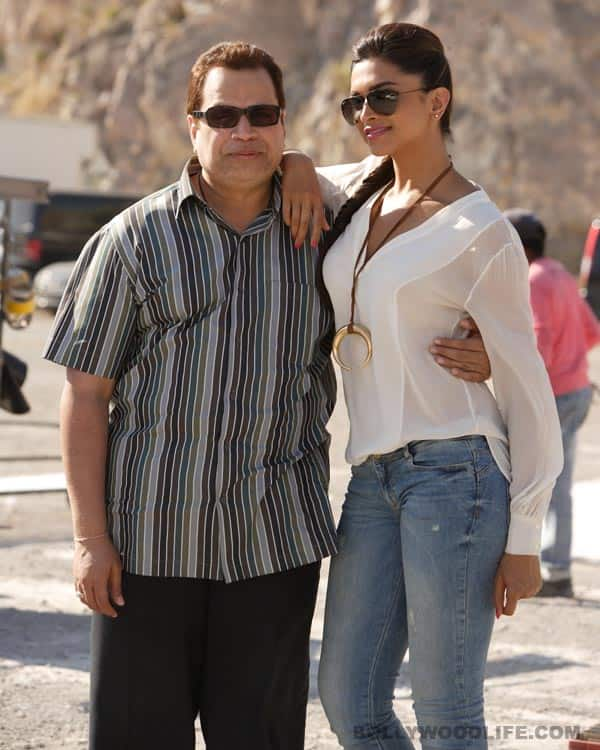 The warring star and annoyed filmmaker seem to have made peace…at least, so they want us to believe
At one time Bollywood producer Ramesh Taurani was an angry man who was willing to move heaven and earth and the courts to teach Deepika Padukone a lesson for walking out of Race 2 at the last minute. But when the situation got out of hand, the leggy lady – known for her professionalism – successfully juggled dates for the Race 2 schedule with Ayan Mukerji's Yeh Jawani Hain Diwani, and returned to the project.
Today that situation is part of the sordid past that no one wants to dig up. And on the sets of Abbas Mastan's Race 2, Taurani and Dippy look like sweetly saccharine and well-adjusted members of a Rajshri family. But is all really well between the two warring parties?
Producer Taurani insists it is. He says, "Whatever issues we've had, we sat across the table and solved it before our Turkey schedule. The shoot has been going great and we really enjoyed working with Deepika. She will emerge as the surprise element in the film."
In fact, he can't stop singing praises of his A-list leading lady. "Deepika is a very good actress no doubt, but she also works hard in her preparations for the part. I must say I'm impressed with her sincerity and dedication in putting everything into her role," says the well-known producer.
Doesn't this reiterate that the word 'permanent' isn't applicable to B-town, be it for friendship, enmity, success or failure? Sometimes it's a good thing, na!