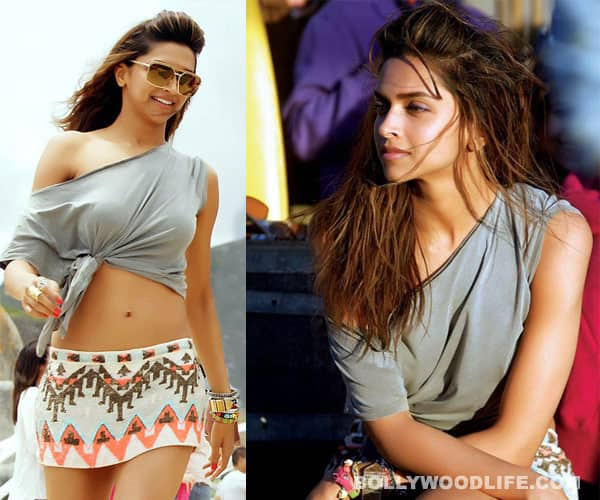 The actor's thunder thighs have been under the scanner ever since she shook her booty at IPL 2013's opening ceremony in those tight leg-hugging pants
Hot babe Deepika Padukone has been sticking her nose to the grindstone to finish the films that she's currently a part of –Ramleela, Chennai Express and Yeh Jawaani Hai Deewani. It seems she's hardly had the time to follow her rigorous workout sessions because of her crazy schedule. The babe is pretty much conscious of the fact that the cellulite is getting all prominent. The actor with the washboard abs and the toned body looks good in that plump avatar – but the girl's definitely got to make sure that she doesn't turn into the next Silk Smitha. Curves are in, but fat is surely not. So we hear that the alarm bells have been set off already and Ms P is doing what it takes to get back in shape. After all, she has to shoot for Ramleela and obviously needs to fit into the clothes that are designed for her or else we can already imagine director Sanjay Leela Bhansali cracking the whip on the babe.
We hear DP is back to the hardcore diet that she followed during Cocktail. She has now started eating every two hours, starting the day with eggs and ending it with a glass of healthy vegetable juice. Bolly B had also mentioned that DP needs to shed those kilos asap, looks like the message has reached the right place.
Soon enough we will get to see the babe strutting around in her super hot ensembles…way to go girl, cheering and hooting for you already!