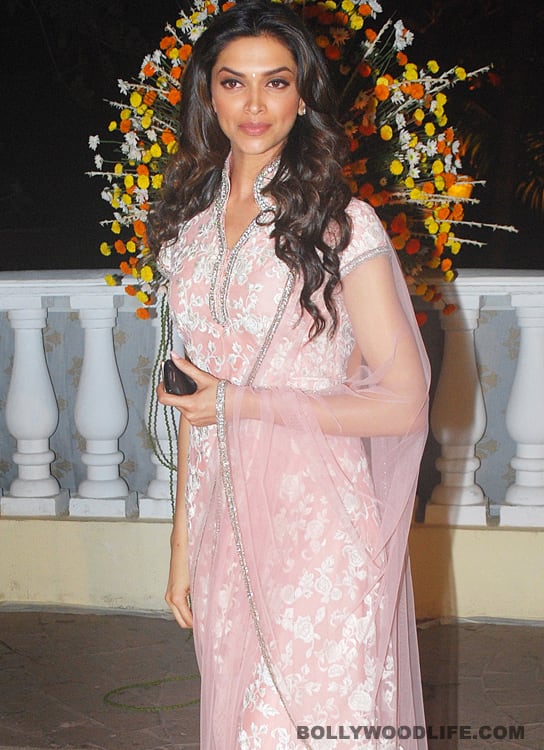 Rumours suggest that the babe's complexion will be changed digitally and all this is being done only so that she matches her co-star Rajinikanth's skin colour

Now that's utter rubbish according to us 'coz Rajini has acted with several heroines who are fairer than him – Robot opposite Aishwarya Rai Bachchan being the most recent example. We think Deepika is being made to undergo this transformation only because her role demands it. Although we don't know much about her character yet, the only detail revealed till now is that she will be playing Rajini's consort in the movie. Also, we heard that the makers of the film are resorting to digital means to make Deepika's skin tone look more natural and real, though darker. Now we are definitely looking forward to watching Deeps in a new avatar. But honestly, it's hard to believe that all this trouble will be taken just so that the heroine's skin colour matches the hero's.
In a time and phase when a tall Deepika Padukone grooves confidently with a much shorter King Khan and a dark Rajini shares screen space with gorgeous babes with milky complexions, this new story doing the rounds of B-town is a li'l hard to digest. All we can say after hearing this news is that this has turned out to be quite a dark day for us.