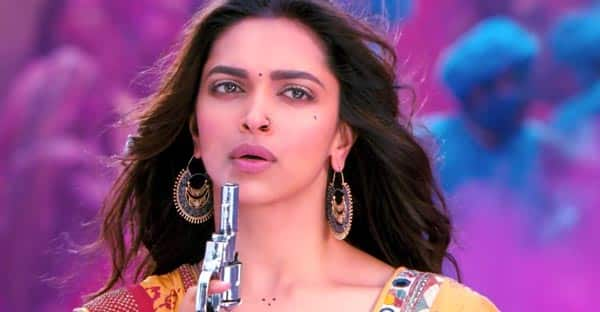 Now before you start drawing all kinds of colourful conclusions from this sweeping statement and start giggling helplessly, check out some fiery dialogues from Ram-Leela in Angrezi and feel their explosive side-effects…
Deepika Padukone and Ranveer Singh are a definite item – on the big screen, we mean! The two look made for each other in the trailer of Sanjay Leela Bhansali's new film Ram-Leela. The vibrant looking production has some really dhamakedar one-liners that on translation get lost in some naughty subtexts….ahem, ahem!
Meri mardangi ke bare main aap gaaon ke kisi bhi ladki se puch sakte hon, report achchi hi milegi! (Ram)
Mine manliness you can ask of to anybody in the village, the report will be good only!
Tere toh bilkul hee bal nahi hain (Leela to Ram)
Your's have no hair at all!
Jigar pe mat ja, trigger daba doongi!? (Leela to Ram)
Heart don't go on, trigger I will press!