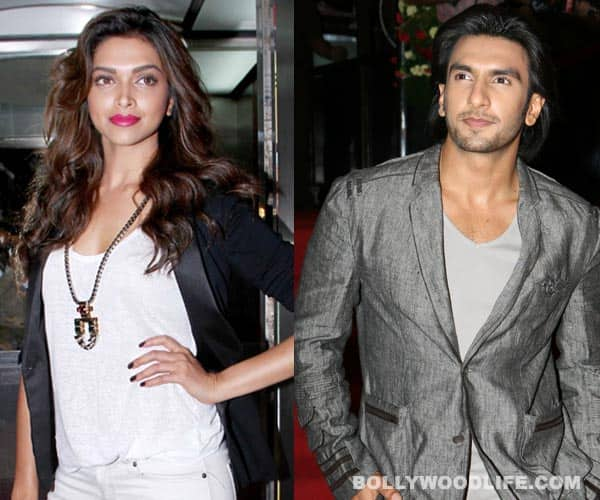 Sanjay Leela Bhansali is not giving the leading lady of his forthcoming release Ram Leela enough time to bond with co-actor Ranveer Singh
Our secret birdie spotted Deepika Padukone and Ranveer Singh at the coffee shop of a suburban hotel in the dead of the night recently. The lead pair of Sanjay Leela Bhansali's upcoming project Ram Leela was seen chatting away the whole night. It is learnt that the two have been bonding very intensely after Ranveer started distancing himself from his alleged affair with Anushka Sharma. But now we hear that Deepika is just not into Ranveer because the leggy lass is so busy preparing for Bhansali's project that she has no time to date the Ladies Vs Ricky Bahl hero.
We also learn that Bhansali has set up a workshop to train Ranveer and Deepika that takes up 15 to 18 hours a day. So painstaking is the regiment for Bhansali's Gujarati adaption of Romeo and Juliet that it has become difficult for both the actors to have any personal time, let alone spend time on coochie-cooing with each other. Bhansali is leaving no stone unturned to make the duo's chemistry look crackling on screen. Sadly, this rigorous training program leaves the two young love-birds so exhausted that dating is nowhere on their minds. Tch tch!