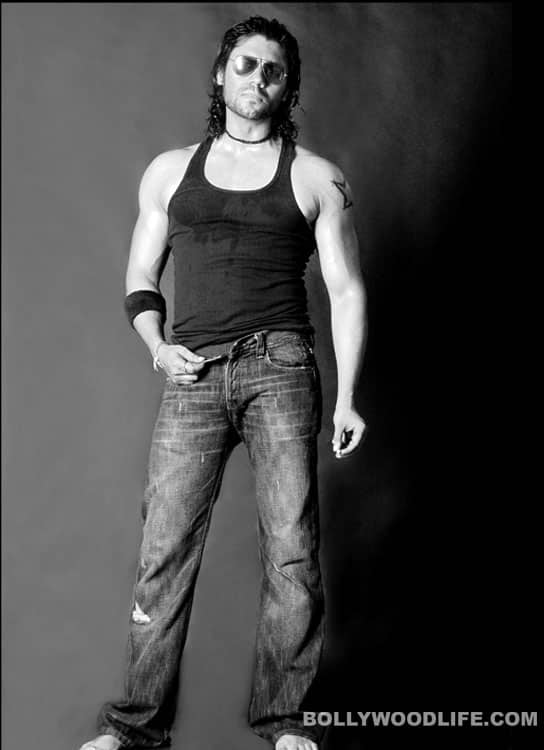 A prominent face on television, Gaurav Chopra talks about small scale films, the unnecessary demarcation between TV and movies and a lot more…
Gaurav Chopra will be seen in a one-of-a-kind film made for television called Men Will Be Men produced by SRK's Red Chillies Idiot Box.
Tell us something about your character in the movie?
I play the 'so-called' dude in the movie. He is smooth in the way he functions and he is the guy in the group who keeps everything together.
Why isn't the film promoted much?
We can't forget that at the end of the day it is a movie made for television and we can't match the promotional level of the usual commercial movies. The logistics won't suffice. I wish we could get a little more, but that's how actors are. We are always greedy for our product. I was happy with the promotion in Delhi as compared to Mumbai, but again that's my personal opinion.
You have done a lot of theatre, been in Hollywood…but unless you make your presence felt in the commercial arena, it doesn't really give the required boost to your career, does it?
This is something I ask myself every day. I have said no to some scripts. It's very hard in my situation to say no to someone who's very passionately written a story because I feel I am a 'nobody'. But when somebody offers me a script, I have to say yes or no. I would any day be a part of a new experiment than do something just for the sake of making an entry into films.
A lot of times you have been in the news only because of your relationships with either Narayani Shastri or Mouni Roy. Has it affected your career in any way?
I won't be able to say if it has affected my career. I am the only actor in my league who doesn't have a PR agent. If there's any news about me, good or bad, somebody's kind enough like you to check. People often write stuff that angers you, but I guess it's a part of the game. It has affected me personally, taught me a lot of lessons, and prepared me for the future. If I do bigger work someday I'll be prepared to deal with such kind of attention. As an actor it's good training in the early phase of your career.
You think TV celebs are missing out on opportunities because of the bland content?
I have no qualms in saying that TV functions at a very basic level. We rarely have quality control. I will completely blame the audience. They watch shows that are bad and make them popular and give the makers the numbers. We are only supplying as per the demand like any other industry would. It does affect people who want to do good work. When you are climbing that ladder, the options are going to diminish and you are going to feel claustrophobic after sometime.
Dream co-star in Bollywood?
The new bunch is extremely talented and some are really pretty. The one who's improving with every film is Deepika Padukone. She looks very reassured in whatever's she's playing. She tops my list but eventually anybody who would challenge me would be my dream co-star, the beauty is just for the audience.
Tell us something about your stint in the Hollywood movie Blood Diamond?
I had shot for about 17-18 days. The chunk of what I shot never came on screen, there was only two minutes of my role, but I can't explain how people reacted even for those two minutes. From Amitabh Bachchan to the big directors, everyone loved my work. I was a little embarrassed when the film released. Everyone found it worthy because it was a Hollywood film. Why we can't have the same rules here, I wonder. If a system would allow a small film to release, at least people would have a choice. I don't know why we have these demarcations here. It should just be about good work and bad work and not big work and small work.
Let us into a secret?
Well, there's a big Bollywood project lined up with a big film director and cast, and everything should be in place in a couple of months. As soon as it's in place we'll thump our chest and brag about it.  It's a romantic thriller shot abroad, two heroines, two heroes and very intense with a supernatural twist and the music will blow your mind away.
So, will men really be men?
I think we are complicated because we are simpler. I know men who in the middle of an important event try to squeeze in 15 minutes for their new PS3 game. It will not seem logical to anyone. In an almost cute way, we are very predictable and women aren't.