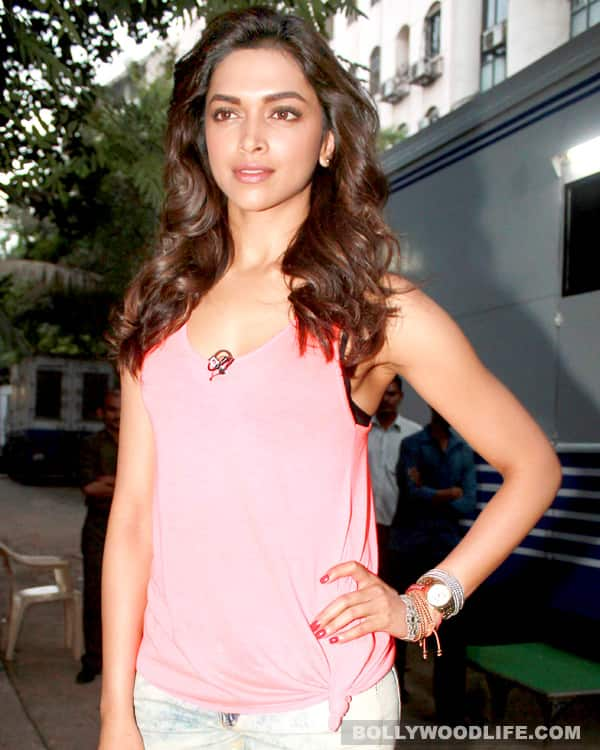 That's what the makers of Yeh Jawaani Hai Deewani – Karan Johar and Ayan Mukerji – think, and hence they have dispatched the star to Bangalore so that she can relax with her parents for a while
Shooting at a stretch for Yeh Jawaani Hai Deewani and being constantly involved in the promotions of her recent film Cocktail has taken a toll on Deepika Padukone's health. So her producer Karan Johar has decided to prohibit Ms Padukone from entering the sets of YJHD until she recovers completely and is all geared up to work again. Now we do appreciate Deepika's determination to give her best shot despite being dog-tired, but c'mon, the last thing we want to see is the Cocktail babe roaming around with an emaciated frame and a haggard face. We are glad that she has been sent off to her folks in Bangalore, and we are sure with all that 'maa ke haath ka khana', she will get better within a matter of a few days.
We also hear that the babe has been meeting new filmmakers 'coz she didn't want to miss out on fresh offers. Now li'l did dear Dippy realise that she would have to pay such a huge price for getting all extra competitive. And now that she's almost at the top of the game after the rave reviews she got for her role as the sexy and bratty Veronica in Cocktail, we think she has earned herself a proper break. All she needs to do is shut her eyes, chill, and stop thinking about things like which actor will replace her in which movie, and who has a better figure than hers, blah blah! Now that's an extremely difficult thing for Deeps, no? Don't you agree with us?