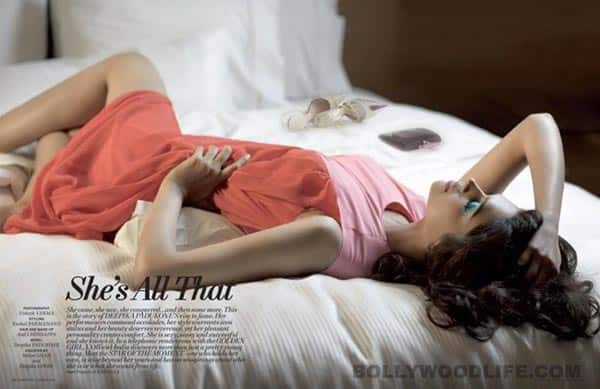 skip advertisement
The actor makes an appearance on the cover of a popular high-fashion mag. And she looks like a real brand ambassador of high street style in the pictures. Check it out!
Deepika Padukone is described as the 'golden girl' on the cover of L'Officiel. We like the simplicity of the cover – the way it resorts to a stark background, a plain white Dior dress, brilliant blue eyeshadow and an amazingly cool model to spice up things. Also the pic in which Padukone has ensconced herself on a cosy li'l bed is beautifully captured. The orange and pink contrast of the flowy chiffon dress is not just easy on the eye, but also the story of super hot summer colours. The hue instantly refreshes you, like a glass of chilled aam panna.
We like the blazer style of the dress. The soft curls totally complement the formal attire. In fact, women who are the hardcore corporate type and like to add a bit of quirk to their style while stepping out of the house can take a cue or two from the leggy lass, especially from the way she has spiced up her monochrome style by applying a dash of colour over her eyes.
The loose maxi dress is gorgeous, but somehow the balloons in the background ruin the intensity of the pose. It's a dark, edgy picture and they could have just kept it that way. Photographed by Vishesh Sharma, Padukone looks like a vision. And the cleavage revealing Dior dress is something we would love to add to our wardrobe – even though we aren't sure we can carry it as perfectly as the Chennai Express babe does.