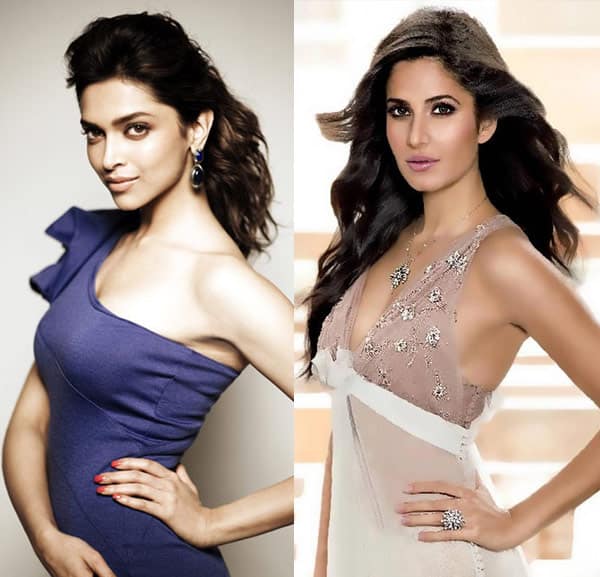 The two have their first big releases of 2014 in the coming months and we want to know which one are you excited for ..
Deepika Padukone and Katrina Kaif are having their first major releases of the year with Finding Fanny and Bang Bang. Both these actresses are coming from the super success of their last films – Ram Leela and Dhoom 3. We break it down and give you an insight into the pros and cons of their films and how they might fare at the ticket window…
Deepika Padukone
Last big hit: Ram Leela
Next release: Finding Fanny
Director: Homi Adajania
What should work: The first look of the film has won over people with its quirky style and storyline. Homi is the sorts who doesn't stick to convention and has a refreshing take on every subject. If Being Cyrus or Cocktail is anything to go by then Finding Fanny will definitely be something to watch out for. Also Arjun Kapoor and Deepika have sort of made their way in one of our fresh new jodis of this year!
What might not work: It might end up being a nice film for a select audience. The fact that it's bilingual and is dubbed in hindi might also end up being a glitch.
Katrina Kaif
Last big hit: Dhoom 3
Next release: Bang Bang
Director: Siddharth Anand
What should work: Hrithik Roshan and Katrina Kaif, Bollywood's two hottest and most good looking actors in the same frame, it can't get better than that! An official remake of the Tom Cruise-Cameron Diaz film Knight & Day, Bang Bang seems to have all the bang to ignite the box-office on fire. Right from the first poster, to promo to the recent Tu Meri song, the makers have got everything right. The film looks like an action-adventure bonafide blockbuster.
What might not work: Director Siddharth Anand's resume has us worried. His last film Anjaana Anjaani wasn't something to write home about. Also the fact that comparisons with the Hollywood film will be massive, especially for those who have already seen it!