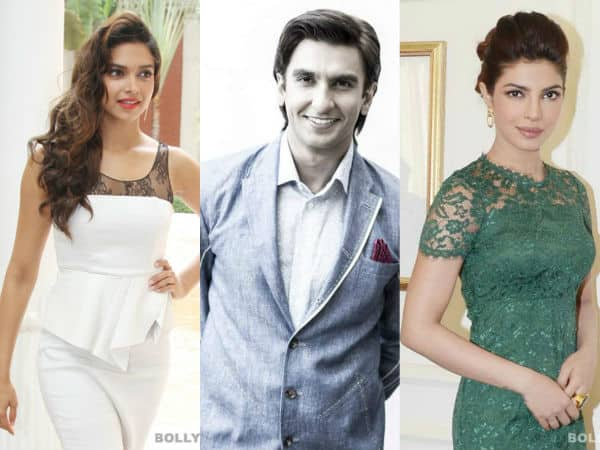 The trio has been finalized for Sanjay Leela Bhansali's Bajirao Mastani
Clearing rumours about the star cast of Sanjay Leela's Bhansali's next directorial venture Bajirao Mastani, it has been reported that Ranveer Singh, Deepika Padukone and Priyanka Chopra have been finalized as the lead actors for the film.The ace director's much anticipated film is a period romance based on the love story of Peshwar Baji Rao and his second wife Mastani. It was announced back in 2003 and has been in news since then. The project being close to Bhansali's heart, the toss reportedly was between his favourite actors like Salman Khan, Aishwarya Rai, Shah Rukh Khan and Rani Mukerji.
The film will reportedly have Ranveer Singh playing the historical character of Bajirao, Deepika Padukone as Bajirao's second wife Mastani, and Priyanka Chopra as his first wife.
It is said that Ranveer has been prepping to get into the character by learning Marathi, and possibly getting his head tonsured as well.