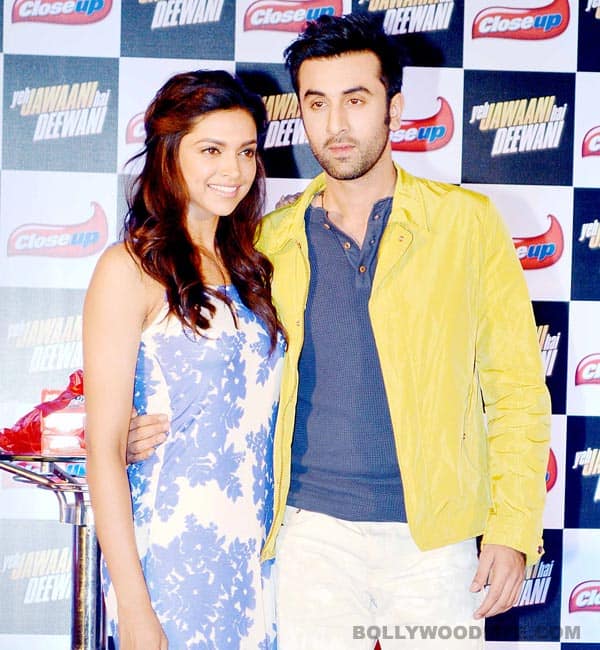 The babe, in a recent interview to Zoom, admitted that she would go to any length to play any challenging character if her ex-bf calls the shots
Deepika Padukone and Ranbir Kapoor were recently seen sharing screen space in Yeh Jawaani Hai Deewani. The two defied the cliche that couples can't work their charm on the big screen once they part ways. They romanced and grooved like no one's watching. No doubt it's their thick friendship that makes them have zilch reluctance in acting opposite each other on the bada parda.
And Ranbir the loyal friend that he is had long ago promised Padukone that he is going to direct the slender babe someday. And looks like someone has an elephant's memory; RK still remembered that one promise he made ages ago. And he recently reminded Dips that the moment will arrive very soon when he will ensconce himself in the director's seat and direct his once upon a time lady love. Wanna know DP's reaction to this? The Chennai Express babe said that if needed she is all ready to take up even an oldie grandmum kinda role if RK calls the shots. That's some trust we say! What do you think people?