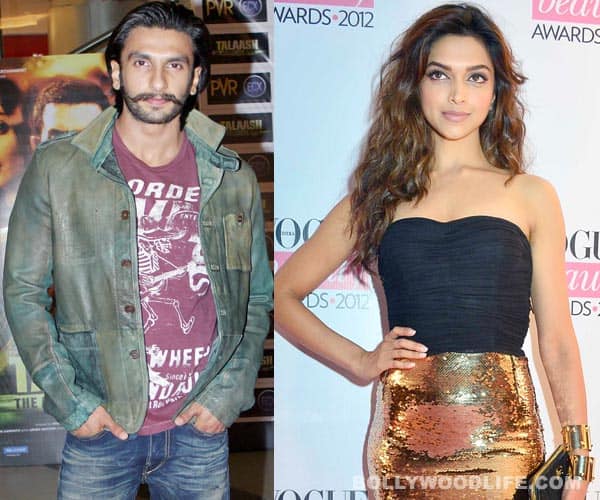 The leggy lass brushes aside rumours of a raging affair with her Ram Leela co-star
Deepika Padukone doesn't shy away from admitting to her relationships. The Om Shanti Om actor had made no bones about the fact that she was dating Ranbir Kapoor, or even other boyfriends before that. But this time, as rumours started doing the rounds that Deepika is dating her Ram Leela co-star Ranveer Singh, the actor chose to clear the air.
In a recent interview, she said that she was not seeing Ranveer, and in fact, found it weird when people speculate if there is something brewing between the two. "It's weird that people are making more out of it. I guess when you are doing a love story, and you are seen spending time together, one would naturally assume that there is something more to that," said Deepika, completely disregarding the rumours.
So what is it, Dips? Are you not dating Ranveer, or that you don't like him? It would be better to come out clean, rather than hint that it's 'weird' when people link you up with your co-star. At least, poor Ranveer will get an idea where he currently stands.