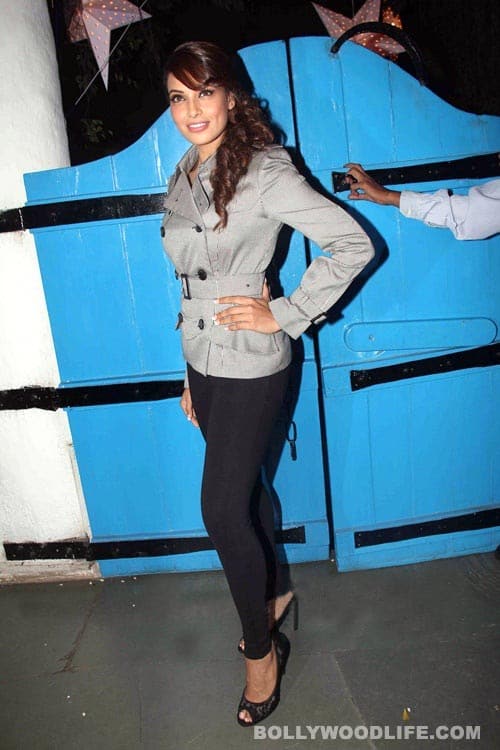 skip advertisement
While leggings are being banned by school authorities in California and elsewhere, Bollywood babes seem to be indulging in this style to their hearts' content
Leggings are the most comfortable things ever. We understand, if you don't wear them the right way you could make quite a style boo-boo. Some gals displaying serious panty lines, while a few who happen to wear the wrong kind of a top look kinda off-kilter. So while some of these US school honchos think that leg-hugging pants are not a very cool style statement, especially for kids, we wonder what makes them ban them altogether, particularly if they're not worn in an indecent manner.
Amidst all the hype and hoopla and blowing of things out of proportion, wethinks most of our Bollywood babes are quite  expert at playing with these stylish leg accentuating pants.
Deepika Padukone makes the best use of the amazing bod she has and is often seen wearing leggings in the most creative way possible. For an airport look, she opts for a long shirt and a rugged pair of boots, and for a launch event she settles for a stylish peplum top. Esha Gupta pairs her leggings with a funky shirt and she's tucked it in, which again works 'coz of the tight, crease free waistline of the pants. If your leggings have creases around the waistline, avoid wearing short tops. In fact, take a cue from Neha Dhupia, who's wearing a Pankaj and Nidhi kaftan-like top along with her well-fitted leggings. Doesn't she look like a diva?
Some B-town babes are absolutely fascinated with leather-look leggings. The hide design seem to bring out the best in them. Sonam Kapoor, Sonal Chauhan, Sonakshi Sinha, Malaika Arora Khan sport this style with such effortlessness. Peplum tops and long shirts are a great choice, but if you have the moxie to wear those itsy-bitsy tops, do it…and erase those style dos and don'ts from your head. But please, for our sakes and yours, don't make a faux pas!