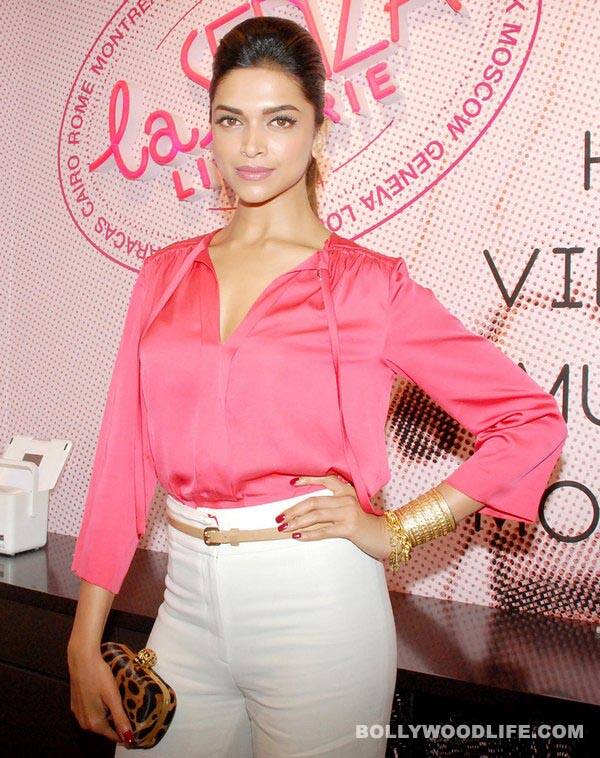 The elegant babe, who likes to confront her fears, did some bordering-on-dangerous stunts while shooting for Cocktail, in South Africa
Deepika Padukone might come across as a level-headed, no-nonsense gal, but while shooting for her upcoming film Cocktail in Capetown, South Africa, Deepika was far from her usual graceful self. In fact, the co-producer of Cocktail, Dinesh Vijan, we hear, had to warn Deepika against her impromptu adventures.
A little birdie, who was in Capetown when the film was being shot, tells us that after shooting for a song all night in the rainbow nation, Deepika decided to drive out to the beach early in the morning. And on reaching the sea, she instantly decided to set off on a Great White Shark cage dive with her director. Once out in the ocean, the two got into a pretty feeble looking cage with these massive white sharks brushing and bumping against them. But Deepika, who is known for confronting her fears, didn't hesitate even for a moment, before jumping into the freezing cold waters strewn with sharks. When Dinesh came to know about this, he got worried about either of them getting injured.
Though we appreciate Deepika's bravery, we wonder if the leggy lass managed to pull off those daredevil escapades under the influence of some kind of 'cocktail'!
ALSO READ: Saif Ali Khan says Deepika Padukone is my brother!