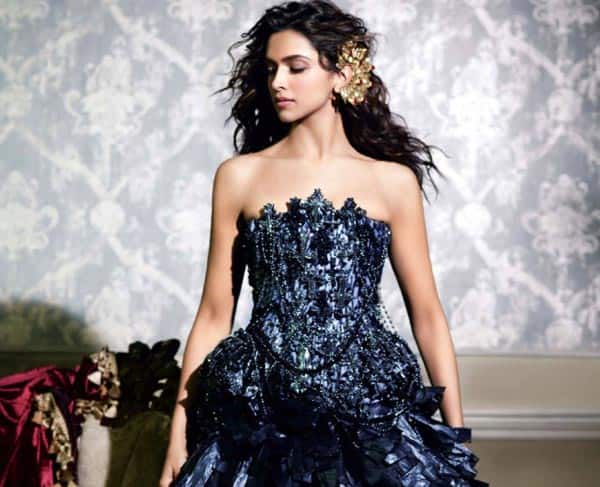 The Chennai Express girl looks classy and elegant in a brand new photoshoot for a popular fashion glossy
We were mesmerised by Deepika Padukone's new photoshoot for a popular high-end magazine. The leggy lass looked every bit royal in every image, even without the crown. For the cover, Deepika wears a voluminous burgundy satin gown, clutching a crown perched on her gorgeous head. We couldn't think up enough words to describe the ravishing beauty sitting pretty in that strapless billowing frock.
The Yeh Jawaani Hain Deewani actor, who chose a casual look for the super-hit film is anything but casual in this shoot. Whether it's the metallic blue layered gown or the copper-gold corset dress, Deepika looks stunning! The Chennai Express heroine looks sexy in a high-slit strapless satin gown, with a little tantalising peekaboo around the waist. The look that we loved best in this gallery is Deepika in a royal red outfit. The red design on white mesh is a perfect blend of vintage and modern. The white fur around her neck and the royal blue velvet train flowing long looks oh-so-lovely!
Deepika's hair is messily done throughout the photoshoot and yet she carries it off, making sure that the regal air rules. Make-up and accessories are perfect and this leggy lass leaves us with no areas to complain of! We are completely in love with Deepika's royal image in this very special photoshoot… Now it's your turn to feast your eyes!