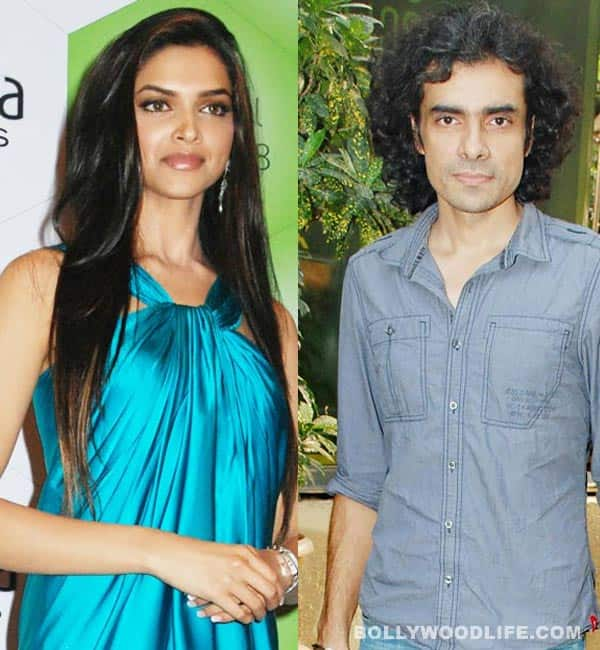 In this day and age where directors can't stop cribbing about getting snubbed by actors due to date issues, there is a director-actor duo that doesn't need any papers to seal the deal
After working with Imtiaz Ali for Love Aaj Kal and Cocktail, Deepika Padukone has agreed to work in Imtiaz's next untitled film alongside ex-beau Ranbir Kapoor. That is not it, Dippy has given her word to work in Imtiaz's film, just her word and no official documents. Yes, that is right. Deepika didn't feel the need to sign any official papers before starting work on Imtiaz's project probably because of the strong professional bond the two celebs share.
Affirming the news a source close to the production of this film said, "When a director shares a great professional equation with an actor, they don't necessarily need official documents to start working on their projects. Imtiaz has had a few script discussions with her and she has always made time to attend all the sittings and workshops."
Dippy's keen interest in working with Imtiaz could mean a lot of things. Maybe the Ram-Leela actor was reassured by Imtiaz's latest success Highway so much that she wanted to be the first to bag the lead role in his next before Imtiaz could start scouring. It could also be that Deepika wants to ensure sure shot success for herself by repeating the hit formula with her ex-boyfriend Ranbir Kapoor (because the viewers can't get enough of their jodi). We are almost certain that this one would be a bigger hit than Ranbir and Deepika's last blockbuster Yeh Jawaani Hai Deewani.
Or perhaps Deepika really misses Ranbir, sorry, misses working with Ranbir. Jo bhi ho, we aren't complaining!