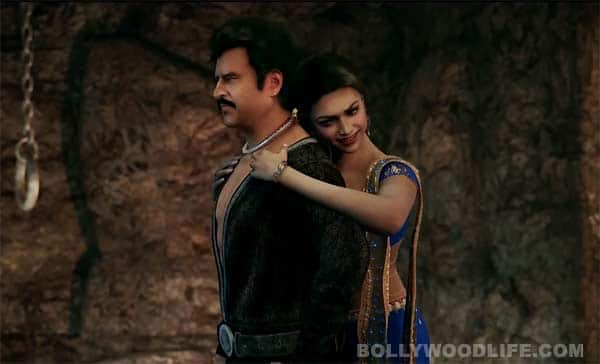 Ms Padukone is one of the top leading ladies of the B-Town but the actor fights like a superhero in her upcoming film Kochadaiiyaan
"I come from a family where sports is a given. We are very outdoor types. Doing my own stunts on screen is a dream situation for me," said Deepika Padukone.
Deepika's ten-minute stunt in Kochadaiiyaan has been choreographed by Peter Hein who did the stunts for Rajinikanth's Robot. Apparently, Rajinikanth personally requested Hein to make Deepika's action sequences 'super-hero style'.
Her stunts in Kochadaiiyaan are described by the film's co-producer K Murli Manohar as "never before action by a female star from any part of the world… on a par with Uma Thurman's Kill Bill and Angelina Jolie's Lara Croft." Apparently, Deepika's athletic background (her father and sister are sportspersons) came into full play.
Director Soundarya Rajinikanth says, "It's a fight with a lot of acrobatic action. Deepika had to go through continuous and swift movement through various locations at a lightening speed. It's like a car chase on the feet. Peter has choreographed this sequence like he would have choreographed for any male hero."
Source: DNA