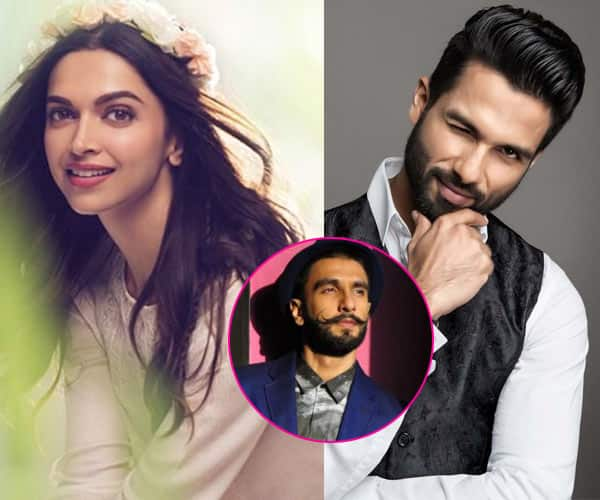 Now we all know how there have been constant reports about Ranveer Singh and Deepika Padukone's on-and-off relationship. While everyone speculated if the couple has already split. BollywoodLife was the first one to EXCLUSIVELY clarify that it's still not over between the two yet and that they are trying to resolve their differences be it professional or personal. But guess this latest Twitter exchange between Deepika and Shahid Kapoor might further create trouble in their relationship. I mean, no seriously! Also read: Ranveer Singh and Deepika Padukone still TOGETHER – read details!
So like everyone else, Shahid too decided to take up to Twitter and complement Deepika on her kickass xXx: The Return Of The Xander Cage trailer. He personally tweeted to her saying, "Making the desis look super slick @deepikapadukone You do us proud. Wishing you all the luck for xxx." However, it's Deepika's reply that's instantly going to raise your eyebrow. She wrote, "thank you so much Sash!" (with 3 additional kisses). Yea! That's how lovingly she responded to Shahid's message. Now obviously, the kiss emoji isn't a big deal or say even how cutely she's addressed Shahid as Sash cannot be bragged about. But the fact how Deepika is bonding with Shahid amidst rumours that suggest Ranveer doesn't get along with Shahid or whatsoever tiffs over Sanjay Leela Bhansali's Padmavati, is making us wonder if this little Twitter exchange might further worsen the situation between Ranveer and Deepika?
In fact, this also reminds us how Ranveer hasn't tweeted or said anything about Deepika's xXx trailer as yet. Could be because Deepika didn't bother to react to his recently released Befikre trailer. Or say for that matter, when was the last time you saw Deepika promoting Ranveer's film on Twitter or even dropping one compliment to his credit? So in that case, Ranveer's reaction is fair enough right? But let's not jump to any wrong conclusions and hope the tension eases out between Ranveer and Deepika.
Here check out the tweets: 

Not to mention, Ranveer, Deepika and Shahid are soon also expected to start shooting together for Padmavati. What destiny holds for DeepVeer? What destiny holds for Ranveer and Shahid's bonding? What destiny holds for Padmavati? Only time will tell. Until then, keep watching this space as we'll be back with more updates right here, only on BollywoodLife.