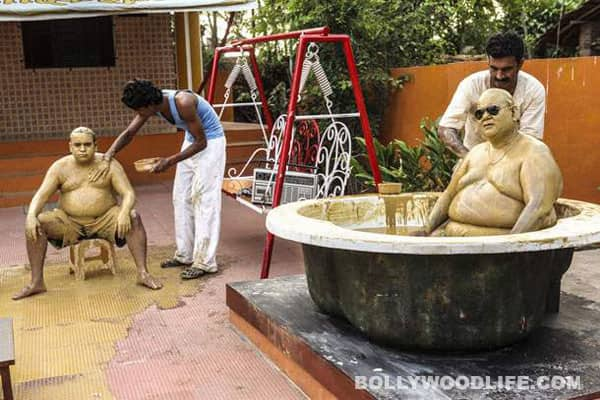 In a world where news is more important than a human being, Satish Kaushik finds it difficult to sell his newspaper, at least that's what Feroz Abbas Khan's forthcoming venture suggests
Feroz Abbas Khan's upcoming film Dekh Tamasha Dekh is a social and a political satire that deals with an 'Impossible India, where bizarre is normal'. Written by celebrated playwright Shafaat Khan, the film stars Nikhil Ratnaparkhi (Tere Bin Laden fame) and Satish Kaushik. The film is produced by Eros International and Bombay Local Pictures Production.
Slated to release on April 18, 2014. Dekh Tamasha Dekh revolves around the search for the religious identity of a poor man crushed under the weight of a politician's hoarding and the funny events this occurrence triggers and how ultimately everything leads to utter chaos. Here's Satish Kaushik-playing a sly politician-trying to know why his newspaper is not selling. Watch the hilarious promo to know the answer.
Dekh Tamasha Dekh is Feroz's second venture after Gandhi My Father (produced by Anil Kapoor) which got rave reviews and also bagged a National Award.