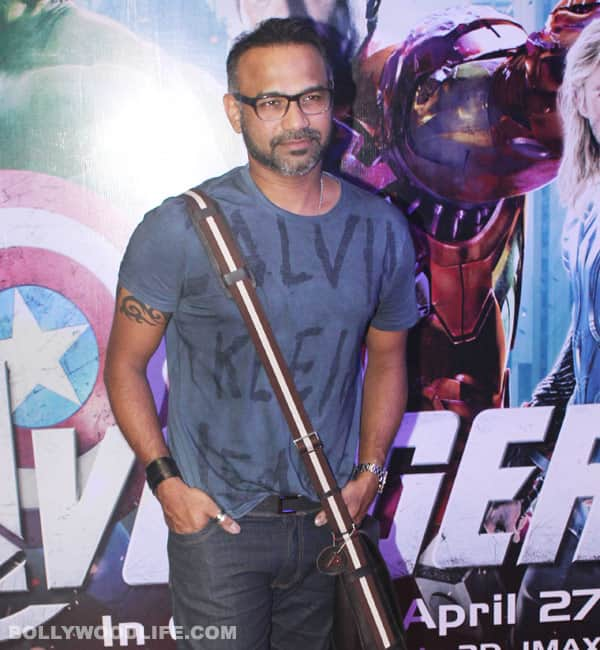 The director of Aamir Khan's 2011 production, who has just won a Cannes Lions award for an ad film, says he has three more feature films in hand. Excerpts from an interview
Making a sequel to the successful adult comedy Delhi Belly is not on the radar of filmmaker Abhinay Deo now, but he says he has three more films in hand. "Delhi Belly 2 is not on the cards at the moment. The writer and I need to sit down and write it, if we feel we have material," said Abhinay. "I'm doing three more movie projects and all three are in the writing stage. I'll talk more about that later," he said.
Abhinay's first directorial venture, Game, did not do well. But his second, Delhi Belly, was a runaway success. A sought-after ad filmmaker, last month Abhinay won a Gold Lion award at the 59th Cannes Lions International Festival of Creativity for his campaign I Am Mumbai for the tabloid Mumbai Mirror. He became the first director from India to win the award, considered equal to an Oscar in the ad world. "It feels fantastic. I'm glad that I could do this," he said.
Ask him what he enjoys making most – ad or feature films – and he says: "I enjoy both. It is a great experience to do both and both have their own magic. Advertising is my first love. I have always done commercials. Feature (films) is something I like doing now. I think both have their own challenges. There are some ads, like for Mumbai Mirror, which have been incredibly challenging. It's like doing a production for a small feature," said Abhinay, who has directed commercials for Pepsi, Nike and Cadbury.
Son of veteran actors Seema and Ramesh Deo who played a couple in the 1971 Rajesh Khanna film Anand, Abhinay started out as an adman. Asked if there were any specification on how to form a base in filmmaking, he said: "There is no thumb rule. I don't recommend that it's better to get into ads first. But one thing I can say is that making ads disciplines you and teaches you the value of time. Ads are 30-40 seconds long. So you need to be careful about every millisecond. Feature films kind of spoil you because they give you an opportunity to play with time."
On celebrities endorsing brands, he said: "That does work. There is no doubt about that. Sometimes, a celebrity overshadows a brand and sometimes a celebrity works effectively for a brand. So it depends on how the agency and client decide to use it."
After directing two movies, Abhinay wants to make an ad that does not look staged. "In advertising, there is a certain type of staged feeling because at the end of the day, you are selling a brand. An ad looks like an ad. After doing a feature, my idea is to make an ad, which does not look like an ad. I want to make it look real. This is what is appreciated now," he said.
Emphasising on the role of a director in making ads, he said every director has "varying degrees of involvement". "Because I have had a strong agency background, my involvement in scripting is a lot more," he explained.