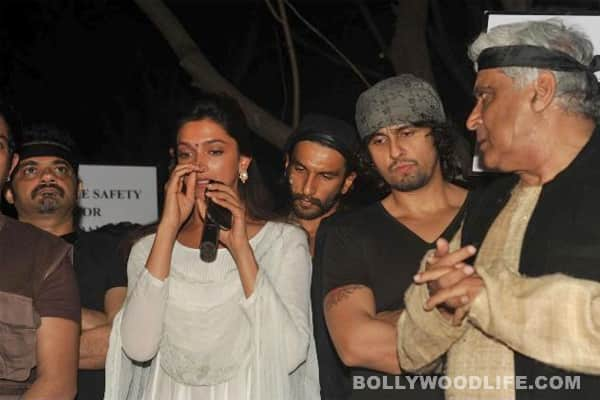 Cineswami questions the audacity of Telugu filmmaker Ramana Gaddam who has announced a 'commercial' film based on the horrific Delhi gang-rape incident
2013 is definitely not a happy new year for India. The nation is still reeling from the brutal rape and murder of the hapless Delhi 23-year-old and we wake up every day to new of more and more rapes. The film industry meanwhile blithely continues to exploit headlines. Telugu filmmaker Ramana Gaddam is the first on the bandwagon and already has a film titled Nisha in the works that is partly based on the shameful rape incident.
Gaddam is quick to defend himself and point out that he is in no way trying to exploit the rape situation. He says, "I'm not trying to cash in on the sensitivity of this issue but bring to light a barbaric act that shook our nation. I want to send a strong message through my film that such acts can't be taken lightly and the perpetrators should be punished severely." But Mr Gaddam, isn't our media already providing blanket coverage of the incident, with many calling for severe punishment for the rapists? The 'barbaric act' is already out there without people like Gaddam underlining it.
However, Gaddam gives his hand away with his next statement. "Even though a small portion of the film will revolve around the incident, it is not entirely about it. We have added all elements to make it a typical commercial entertainer," says Gaddam. So a film that revolves partly around one of the most heinous crimes this country has ever witnessed is to be a 'typical commercial entertainer'? Wah, Gaddam, wah. How are we as an audience expected to react? Enjoy the commercial elements and then be suitably shocked by the rape?
Meanwhile, our film industry's penchant for releasing fraudulent news to gain free publicity and our national rag's immeasurable thirst for publishing said news, thereby destroying the vestiges of credibility they had continues apace. One Sadanandan Lucsam, who produced the delightful Malayalam food comedy Salt n' Pepper, directed by Aashiq Abu and starring Lal and Shweta Menon, has been bitten by the Bollywood bug. The gentleman announced his maiden Hindi film with some fanfare. Though no cast was announced, Lucsam said that Britney Spears would sing the title song and also dance for it. Sadly, Lucsam's ambitions will be thwarted as Ms Spears' representatives have denied any knowledge of the film.
No film news these days is complete without a mention of Salman Khan. The latest on the irrepressible performer is that his Dabangg 2 has racked up net box office of nearly Rs 128 crore. It may not outperform the mighty Ek Tha Tiger, but it's a blockbuster hit nonetheless in spite of the film being a virtual remake of the first Dabangg. Guess more of the same works for the masses. Cineswami went to catch the movie at a cinema in rural India and the comments post-screening were most illuminating. The general gist was that while the film was moderately entertaining, it lacked a script; there were too many songs in the first half; and, most tellingly, the imprimatur of a strong directorial voice like that of Abhinav Kashyap's was sorely missed. Guess Arbaaz Khan has a lot to learn.
And, Salman fans will be delighted to know that he will dance alongside Katrina Kaif and Bipasha Basu at the opening bash of the Celebrity Cricket League. Apparently West Indian cricketer Chris Gayle will also be present. If that's the case and he does his trademark Calypso Gangnam style, Sallu will be blown away.