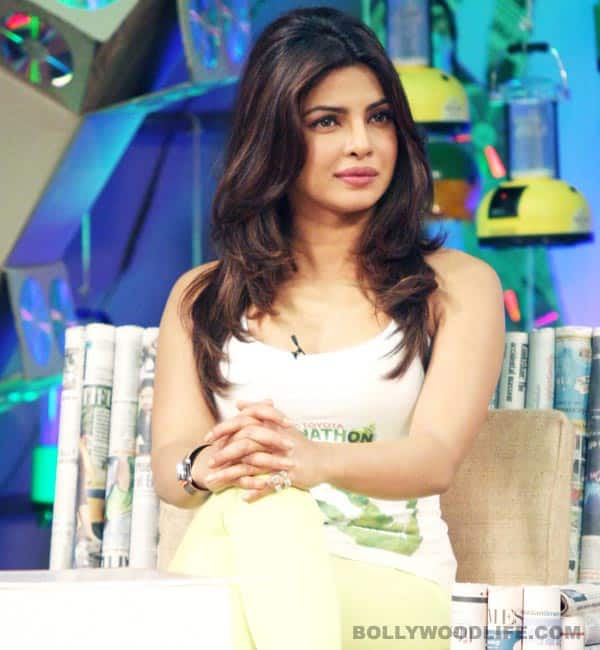 The Barfi! actor feels that just because Bollywood stars do not participate in protests doesn't mean that they aren't concerned about the incident
The Delhi gang rape has certainly shaken the entire nation. People are discussing the horrific incident and are debating various issues ranging from women safety in the country to stringent laws needed to punish the perpetrators of such heinous crimes.But above all, the concerned citizens are outraged over the horrific act that has put us to shame as a nation. Bollywood stars too have stood united on the issue and have been voicing their anguish. Right from Amitabh Bachchan to Salman Khan and Jaya Bachchan to Kareena Kapoor, many B-town celebs have expressed their angst and anger on the public platform.
The Barfi! actor Priyanka Chopra, who was in the capital city recently for the UNICEF event, also expressed her concerns. "This incident is an inhuman act and a real shame. It's gruesome and I would like to see that such incidents never happen again, ever. My sympathy goes to the victim and I hope and pray she overcomes this battle. I call for stringent punishment for the accused, but I also want the protests to be peaceful. The youth has come together for the first time. I want a re-look at women's rights in this country. We live in a male-dominated society, but the attitude towards girls should change. They should be valued as much as boys," said PeeCee.
The 30-year-old actor also maintained that even Bollywood stars are concerned about the incident, but she stressed that it is not fair to target the glamour industry just because those who function in this domain are famous. "Why is Bollywood targeted always for not being there? We have our work commitments due to which we might not be at the venue of protests, but that doesn't mean we are not committed to the issue. We have also been debating about it. I don't understand why Bollywood is questioned just because it is famous," questioned Priyanka.