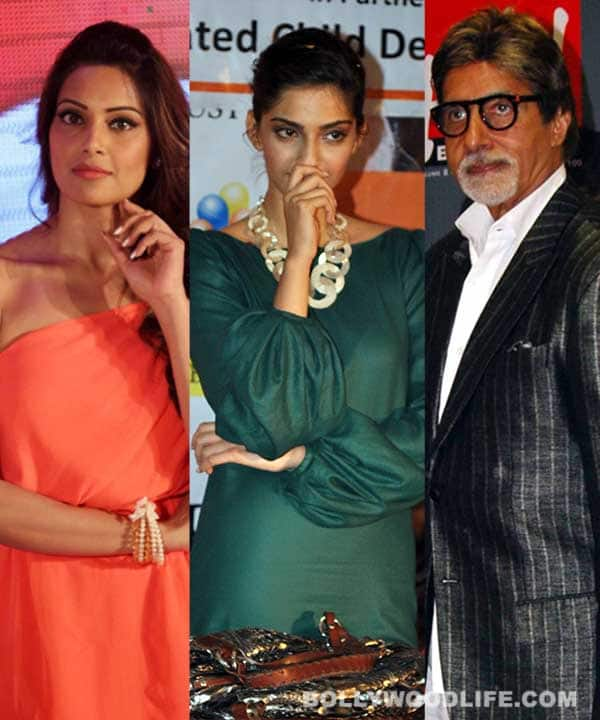 The brutal gang-rape of a young girl in New Delhi which shocked the nation and brought thousands out in the streets for over 10 days died in a Singapore hospital early Saturday
Amitabh Bachchan, Boman Irani, Sonam Kapoor, Bipasha Basu, Abhisehk Bachchan, Karan Johar and several other B-town celebs have offered their condolences to the grieving family and expressed their opinions on the case. Read on to know what they tweeted…
Abhishek Bachchan: I have always been a very proud Indian. Today, we should ALL be ashamed. Will it always take an innocents death for a nation to awake? This is not the country I grew up in as a child, this is not the country I want my daughter to know whilst she grows up!
Ranganathan Madhavan: If Govt can send victim 2 Spore 4 bettr treatment then i suggest send accused 2 Saudi arabia 4 bettr punishment"fantastic
Boman Irani: She was like a soldier of revolution. If forgotten, the shame on us is greater than the one's we accuse!
Karan Johar: RIP to a brave girl who fought in a weak and paralysed country…….#shameonallofus!
Shreya Ghoshal: Women are d most disrespected in our country. N it's such a deep rooted issue. It's in our culture for d sons to display power n dominance.
Bipasha Basu: Disheartened and disturbed!Rip the braveheart girl!
Sonam Kapoor: If thr is a time 4 a "band" a day of mourning than its 2day. Not only 4 ths braveheart but also 4 all unsung victims of such heinous crimes.
Kunal Kohli: Like the unknown solider at india gate we need to have a tribute for all the unknown rape victims,to remind us of our society's failings
Riteish Deshmukh: Just heard the braveheart girl is no more. True fighter. Sad it takes a tragedy for us to wake up. Prayers with the family.
Mahesh Bhatt: Life will grind you into dust anyway,whether or not you speak. So speak! Shed your silence! Shut all temples where you pretend to worship the female form. Cry India! Your hands are drenched with the blood of your own daughters.
Arjun Rampal: Amanat, has died and has left this country to hang its head down in shame. I sincerely do hope there will be redemption for her soul.
Amitabh Bachchan: 'Amanat', 'Damini' just a name now .. her body has passed away, but her soul shall shall forever stir our hearts !!!