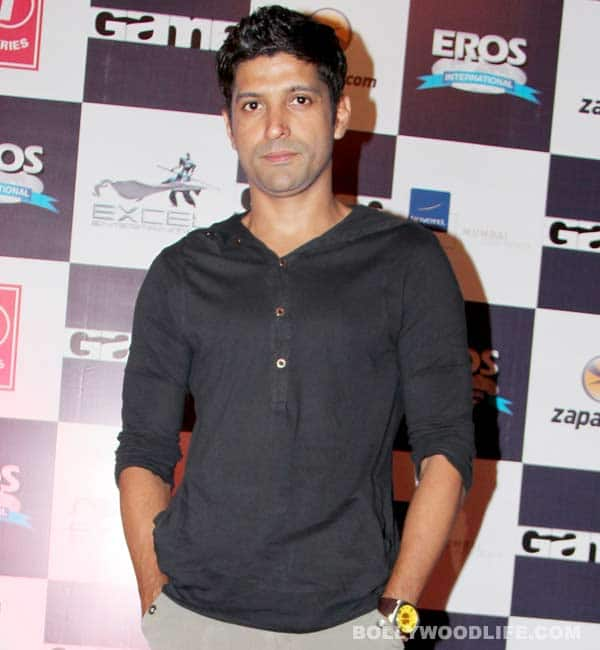 The stars expressed their pain and anguish at the news of the rape of a five year old girl in Delhi
Farhan Akhtar, who had written a poem after the Nirbhaya rape incident a few months ago, wrote another poem today after reading the news about the latest Delhi rape case, where a five year old girl was raped by her neighbour and subsequently tortured. Here's what the actor-filmmaker-singer, who recently started a campaign called MARD – Men Against Rape and Discrimination that aims to sensitise men and create awareness about the safety of women, wrote:
'I see you little girl
tears in your eyes
bruises on your body
blood on your thighs.
I hear you little girl
your whimpers your cries
your silenced protest
your resonating sighs.
I feel you little girl
your pain on the rise
your trust of man in ruins
your childhood's demise.
I understand you little girl
your rage your surprise
your confusion about the beast
in human disguise.
I stand with you little girl
to seek justice, to chastise
the devil that defiled you
i swear, will find no allies."
Akshay Kumar, who has spend his childhood in the capital city, on the other hand, wrote a very emotional note on his blog.
What is happening to my beloved childhood city? When I read the papers this morning my chest collapsed with grief. It's not just being a Delhiite that makes it worse, it's being a Father that really shatters me, knowing that my worst fear in life is happening in the very city I ran around in as a child. Just thinking about what that poor 5 year old baby girl went through is gut wrenching for any parent. My heart felt prayers to the family of this beautiful girl, may she fully recover & grow to forget this horrendous incident in her life & to anyone out there who even thinks of harming any woman or child in this country, I pray your lives end before your given the chance to destroy anymore innocent lives & our country's once humble reputation.
Click to read the reactions of other Bollywood stars – Amitabh Bachchan, Shilpa Shetty and Shabana Azmi