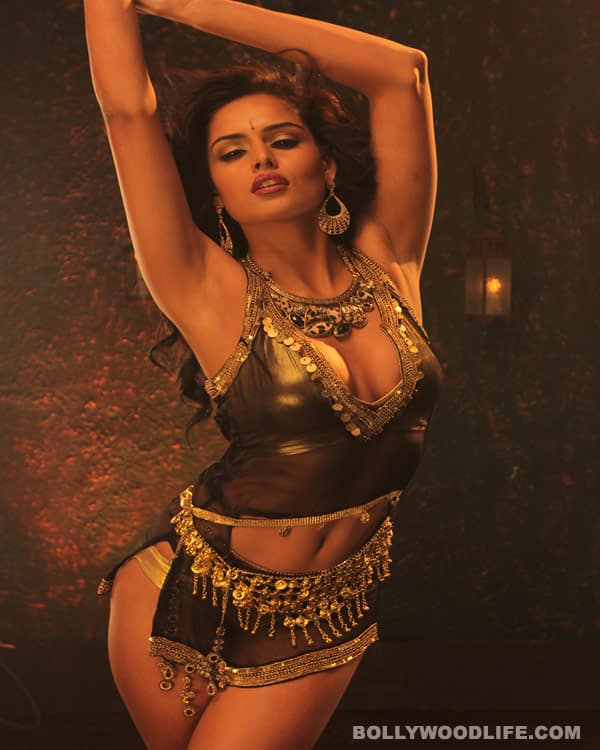 With songs like Dan dan cheeni , the soundtrack of Ram Gopal Varma's Amitabh Bachchan-starrer is likable, but it could've been better
Film: Department; Music Directors: Dharam-Sandeep, Vikram Nagi, Bappa Lahiri; Lyricists: Vaayu, Shabbir Ahmed, Sandip Singh; Singers: Paroma, Ravi, Sandeep Patil, Ritu Pathak, Mika, Sudesh Bhosle, Sanjay Dutt, Farhad Bhiwandiwalla. Rating: ***
Five songs, four musicians and three lyricists have come together to create the soundtrack of Department, Ram Gopal Varma's much-awaited thriller that boasts of powerful music. The music scores big in the dance department with its groovy numbers that makes you sway.
First up on the playlist is Dan dan cheeni shoot mix, a re-mixed Hindi version of the Tamil song Aasai Nooru, crooned by Paroma, Ravi and Sandeep Patil. It sets the ball rolling for the album. Composed by Dharam-Sandeep and penned by Vayu, the track is an out-and-out masala number song with whistle sounds and an amazing chorus. The highlight, however, is model-turned-actor Nathalia Kaur, the Brazilian girl of Indian descent who has stolen hearts with her raunchy moves and made this song an instant chartbuster. Move over Munni and Sheila because Cheeni is here to take your place and stay with desi jalwa and desi style.
Kammo, composed by Bappi Lahiri's son Bappa, is the next song. If Mika's Punjabi touch makes it a must hear, the show stealer is Sudesh Bhosle who comes as a welcome surprise in the song. The composer lives up to his father's image to an extent with the song.
Next is the theme song of Department titled Ek do teen chaar which is by far one of the finest experimental tracks Bollywood has produced in recent times. It takes off as a grunge rock number with powerful beats and drums but completely moulds itself midway and you are greeted with heavy dubstep that just bowls you over. Sandeep backs the music with his vocal. Kudos to the composer duo Dharam-Sandeep for creating an amazing track. It is simply kickass.
Bad Boys has good electronic beats and would have been a catchy number if not for the dry lyrics and under-utilisation Ritu Pathak's vocals. Her youthful tone could have carried the whole song on its shoulder, but it is totally wasted. Earl's vocal is the sole satisfactory element in the track, which is otherwise a disappointment.
Last but not the least is Mumbai Police, a rap number that has our Sanju Baba saying the dialogues in tapori style and Farhad Bhiwandiwala backing it up with his voice. Bappa does a good job again with the composition and Shabbir Ahmed's lyrics do the trick.
The final verdict is that Department is not for the fainthearted who expect light romantic songs. The album is full of vigour, but somehow it fails to satiate your musical appetite and leaves you craving for more. Still likeable!