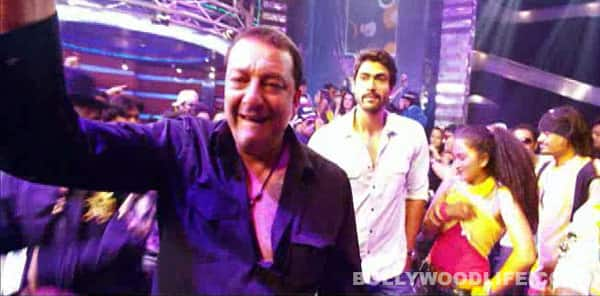 Watch the groovy song from the Amitabh Bachchan-Sanjay Dutt-starrer
Ram Gopal Varma's next film, Department, starring Amitabh Bachchan, Sanjay Dutt and Rana Daggubati, looks interesting. Gangster films are not alien turf for RGV, rather he has some really awesome films like Satya and Company to his credit. Though none of Ramu's recent films have had any success, neither commercial nor critical, it seems the Department is his comeback film. In an attempt to woo millions of Big B fans, the director has included the remade version of Thodi si jo pili hai song from Namak Halaal in Department. Sung by Sukhwinder and composed by Bappa Lahiri, the song is catchy. In the video, Deadly Dutt and Rana are seen shaking a leg, getting drunk and generally having a good time with pretty girls all around. All said, the song doesn't have the magic that Sr B created in the original song but it is certainly worth a watch or two.
[jwplayer mediaid="98961″]
ALSO READ: DEPARTMENT song 'Dan Dan': Is Nathalia Kaur the latest 'item' import?