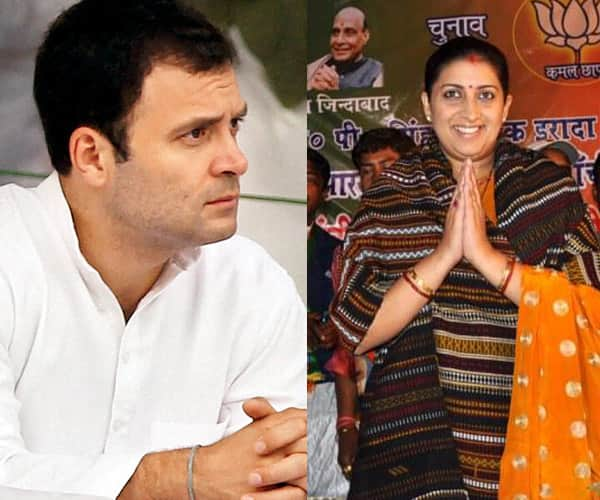 The recently concluded Lok Sabha elections and counting saw the BJP and Congress contestants fight neck-to-neck
Smriti Irani gave Rahul Gandhi some tough competition on the counting day. Not only was this Narendra Modi representative, gutsy to take on a Gandhi, but she ensured that his Amethi win had a good opposition from her. And now, looks like she is all set to beat the young Gandhi lad in round two. Ask us why? Well, the lady might soon bag a portfolio in NaMo's much guarded cabinet, which we are sure Rahul would love to have had.
According to the buzz doing rounds the Kyunki Saas Bhi Kabhi Bahu Thi actor will be given the OBC and Women Welfare post. Considering that Rahul's one of the most talked about points prior to the elections was 'women empowerment', Smriti bagging this post must be upsetting.
RaGa's interview to a leading news channel, where his answer to all questions was 'RTI' and 'women empowerment', went on to become the butt of Twitter jokes. Twitter was flooded with comments like this:
"Rgandhi hs now said 'empowering women' more number of times than total women population of the country."
"Q: Price rise A: Empower women, Q: 2G A: Empower women. He needs to get married soon to understand about empowered women."
With, Smriti being considered for a post sought after by RaGa must definitely feel like a sore thumb.