Yogen Shah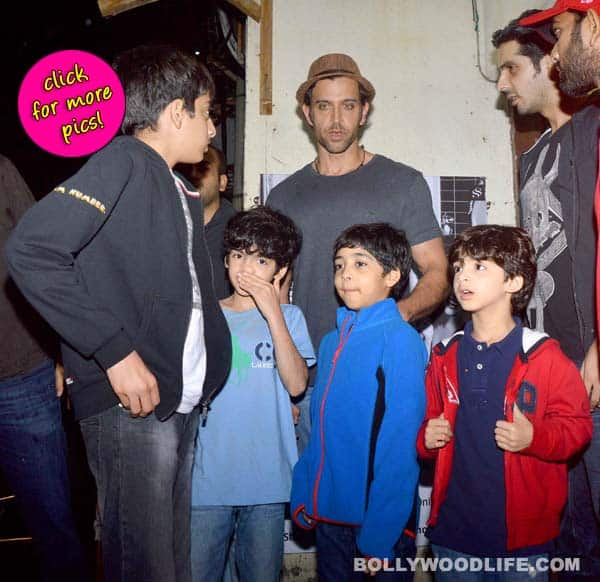 skip advertisement
Teaser-Hrithik-Roshan-010914
We spotted the Bang Bang actor spending some quality time with his ex wife's brother
Hrithik Roshan and Sussanne Khan may have separated their ways but the former still shares a close bond with his ex-wife's family. The actor has been spotted on several occasions in the past, spending quality time with his family and close friends. Zayed Khan is one of his closest friends.
Both Hrithik and Zayed were spotted last night at a suburban movie theatre catching a quick show of an entertaining film with their sons.
Hrithik's sons' Hridhaan and Hrehaan also seemed be having a good time with Zayed's son and their cousin Zidaan Khan.
It was quite gladdening to see that no awkwardness prevails between the Bang Bang actor and his estranged wife Sussanne's family. Even though Sussanne dropped the Roshan surname even before the couple's final divorce hearing, looks like Hrithik is keen on nurturing his bond with his wife's family.