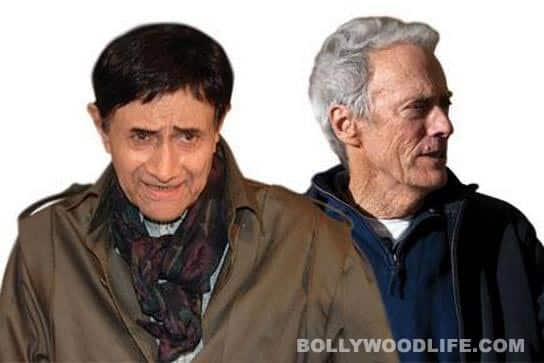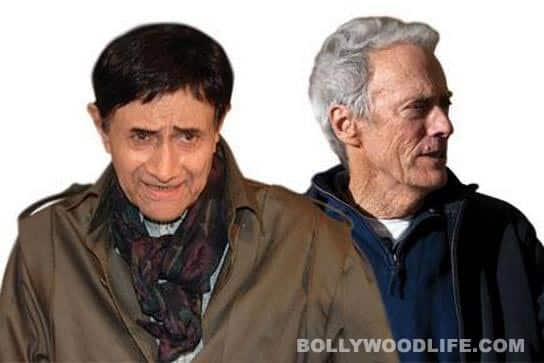 These men are so consumed by cinema that they refuse to notice that they are physically frail or that most of their contemporaries are dead
Six Hindi films released last weekend—among them Chargesheet, Dev Anand's 113th film. The film is about the murder of a top actress. Dev Saab (I've never been able to call him anything else) plays a retired cop who is called in to crack the case. In the film's print ads, he looks grim and determined, surrounded by a mysterious swirl of smoke and assorted scantily dressed women. Incredibly, our stellar sleuth turned 88 this week. But neither age, nor his alarming lack of success (his last hit was Des Pardes, 33 years ago) seems to faze him. Even before Chargesheet's release, Anand had announced his next film—Hare Rama Hare Krishna Aaj.
Clint Eastwood, who is 81, has even more astounding speed and quality. Last week, the trailer of his new film, J Edgar, was released. It stars Leonardo DiCaprio as a controversial FBI director and seems to have the necessary ingredients—biopic, gravitas, old-fashioned drama and a star undergoing a physical transformation—to spell Oscar. This is Eastwood's 32nd film as director. He made his film debut in 1955 playing a lab technician in Revenge of the Creature, and first tasted fame as the cowboy Rowdy Yates in the TV series Rawhide. After playing iconic film characters like The Man with No Name in Sergio Leone's Spaghetti Westerns and Dirty Harry, Eastwood metamorphosed into an Oscar-winning director. Since 1971, he has made movies, bringing in films under budget and on schedule. When asked how he managed to endure, he said, "If you just do the same thing, eventually it comes to an end. That's why I branched out into directing. If I had just been playing the protagonist in films, maybe at some point, someone might have said, 'Ah, we don't need him… we'll move on'. So instead of them moving on from me, I just moved on from them."
Werner Herzog had once declared that the lifespan of a filmmaker is 15 years. "Of making good things," he specified, "then they crumble into ashes." Of course, Herzog, who continues to be furiously active at 69, defies his own dictum. His new documentary, Into the Abyss, about American prisoners on death row, debuted at the recent Toronto International Film Festival. Meanwhile, Woody Allen, now 75, has delivered his biggest success—Midnight in Paris, which opened at Cannes. The film, Allen's 41st as director, won rapturous reviews and made $54 million in the US. In 2010, Cannes included Portuguese director Manoel De Oliveira, who at 102 is the oldest active film professional in the world. His film, The Strange Case of Angelica, was in competition. This week, it was announced that Oliveira has started work on his new film, Gabo and the Shadow.
Clearly, creativity knows no age. These men are so consumed by cinema that they refuse to notice that they are physically frail or that most of their contemporaries are dead or that the world is largely obsessed with youth. They continue to do what drives them as best as they can. My favourite advice on how to do this comes from Woody Allen, who was asked in an NPR interview about learning how to persist. He said, "The only thing that I have learned over the years was, if you don't think about yourself creatively, it's better… if you just keep your nose to the grindstone, don't read your reviews, don't believe them when they tell you, 'You're great', don't worry if they tell you, 'You're no good', don't get caught up with awards, don't get caught up with all the peripheral nonsense of the business. Just shut up and make your movies." I want to be him when I grow up.
By Anupama Chopra for The OPEN Magazine
Courtesy: www.anupamachopra.com
The author tweets at @anupamachopra
READ MORE:
Salman Khan's 'Bodyguard': An easy escape?